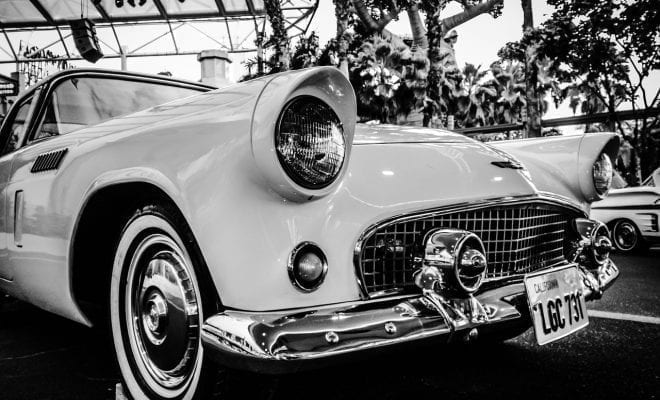 TV
Season 10 of 'Comedians In Cars Getting Coffee' Premieres on July 6 on Netflix
By
|
Jerry Seinfeld returns with hit show Comedians in Cars Getting Coffee
The wildly popular Netflix show Comedians In Cars Getting Coffee, produced by legendary comedian Jerry Seinfeld, will premiere the second half its tenth season on July 6. The 12-episode second half will feature an incredible list of new guests, including Kate McKinnon, Ellen DeGeneres, Hasan Minhaj, Dana Carvey, Neil Brennan, Tracy Morgan, Brian Regan, Alec Baldwin, Zach Galifianakis, John Mulaney, and Dave Chappelle and the late Jerry Lewis.
The hit show consists of Seinfeld picking up friends for a cup and coffee and a drive in a classic car. Each episode features a new vintage car that is specially selected for the guest. The drive follows the two celebrities as they share stories on their way to a coffee shop or cafe. Sometimes, the show veers from its proposed format, resorting to spontaneous changes that keep the show entertaining.
While every episode brings laughs and hilarious storytelling, there are some that stand above the rest. In the episode, "We Love Breathing What You're Burning Lady", Seinfeld picks up the effortlessly funny Jim Carrey, in a baby blue classic Lamborghini, and they reminisce about 90's comedy. You see Carrey return to his crazy antics, and the sheer nostalgia of it all makes it worth a watch.
On another episode titled, "Just Tell Him You're The President" Seinfeld flips the script when he is driven around in a presidential vehicle sharing conversation with then President, Barack Obama. You get to see a laid-back Obama showing off his incredible sense of humor. The episode ever features an exclusive tour of The White House, and is certainly a unique one out of the bunch.
In the episode, "I'll Go If I Don't Have To Talk", we see Jerry picking up his old friend Julia Louis-Dreyfus, as they look back on old Seinfeld inside jokes, as one would expect. It plays out like a meeting of two old friends who are retelling the glory days of college, except instead of college, it is one of the greatest comedic shows of all time. For those who love the classic show, this episode is hands-down pure gold.
Comedians In Cars Getting Coffee is a must-see for all comedy fans, as it gives you a rare glimpse into a casual, unscripted conversation of two terrifically funny people that is unlike anything else out right now. With the premiere of the new season less than a month out, and the current episodes only running about 20 minutes a piece, a Netflix-binge to catch up by July 6 should definitely be in your plans for the next few weekends.