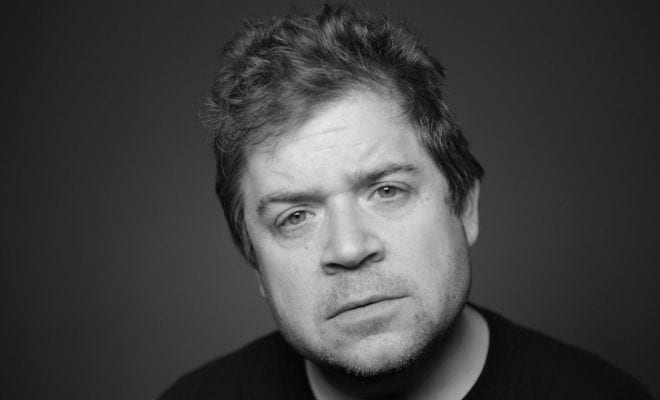 Stage Shows
Patton Oswalt to Perform at the California Center for the Arts, Escondido
By
|
Get ready for a night full of laughter with award-winning comedian, actor, and writer Patton Oswalt, as he performs at the Escondido Center for the Arts. Oswalt has proven to be one of the hottest names in comedy, as is shown in his many specials, film roles, and TV shows. Now is the time to get out and see him perform, so be ready for plenty of side-splitting laughter and a ton of hilarious stories.
Patton can be seen on Netflix show Lady Dynamite and HBO's Veep alongside Julia Louis-Dreyfus. He recently appeared on the big screen in the film adaptation of Dave Eggers' novel, The Circle, with Tom Hanks and Emma Watson. Other TV roles he's had includes appearances on Justified, Two and a Half Men, Seinfeld, and The King of Queens. 
As a comedian, Patton has released five highly praised comedy albums, taking home a Grammy win for his sixth comedy special, Talking for Clapping on Netflix. He also nabbed another Grammy-nomination for his special, Tragedy Plus Comedy Equals Time. 
The talented entertainer has also written for several TV shows. He spent two seasons as a writer on MADtv, in addition to writing for the MTV Music Awards. Oswalt also is the author of Zombie Spaceship Wasteland and Silver Screen Fiend, both of which are New York Times Best Sellers. 
Oswalt continues to choose work that both inspires his audiences and induces uncontrollable laughs. Whether you're a stand-up comedy enthusiast or just someone who wants to experience something fun and unique during the weekend, this is one performance you won't want to miss. 
Tickets are $35-80 and can be found online, at the Centers box office at 340 N. Escondido Blvd., Escondido, Ca 92025, or by calling 800-988-4253. Be sure to snag your tickets up early, as this event is likely to sell out.