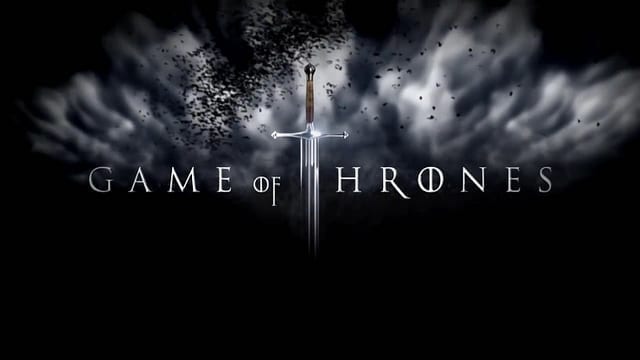 Game of Thrones by Global Panorama via CC 2.0
TV
HBO Orders a Pilot for 'Games of Thrones' Prequel
By
|
While we're still a ways away from the highly anticipated final season of the hit HBO series Game of Thrones, the network has ordered a pilot for a new prequel show. The network has been working on plans to continue exploring the Game of Thrones world, with five potential projects said to be in the works. This marks the first project that HBO has acted on to bring to the millions of GOT fans who are eager to see this vast world further brought to life on the screen.
The prequel is said to take place thousands of years before the before the present show, and will be developed by filmmaker Jane Goldman and author George R. R. Martin, who wrote the books that formed the basis of the original series. Though details are scarce, a little tease from HBO says the show would touch on topics from "the horrifying secrets of Westeros' history to the true origin of the White Walkers, [from] the mysteries of the East to the Starks of legend…it's not the story we think we know."
The Hollywood Reporter says that "the project chronicles the world's descent from the golden Age of Heroes into its darkest hour." This seems to hint that the show will explore the mysterious origins of The Night King, the commander of the Night's Watch who fell into darkness and brought the land of Westeros into what was called The Long Night.
Given that the show will take place thousands of years before the current events of Game of Thrones, it rules out several possibilities, including the story about Robert's Rebellion, the war fought by Ned Stark and Robert Baratheon, as well as Aegon's Conquest, the Targaryen takeover of Westeros, which took place several hundred years before.
Game of Thrones has absolutely shattered network records, with its previous season attracting over 16 million viewers. However, news of Game of Thrones spin-offs comes at a time where we're reaching peak saturation with other popular franchises like Star Wars and Marvel. Game of Thrones is a highly successful show that has the potential to generate practically endless revenue with spin-offs, but many fans are hoping that these new iterations of the beloved franchise don't become just that – a money maker.
HBO seems to be very aware of this concern; HBO President of Programming Casey Bloys has said that only the best of the commissioned ideas will actually see production. The idea of new stories of Westeros being told is extremely exciting, but it is still a long way off, with any spin offs not airing until at least 2020.