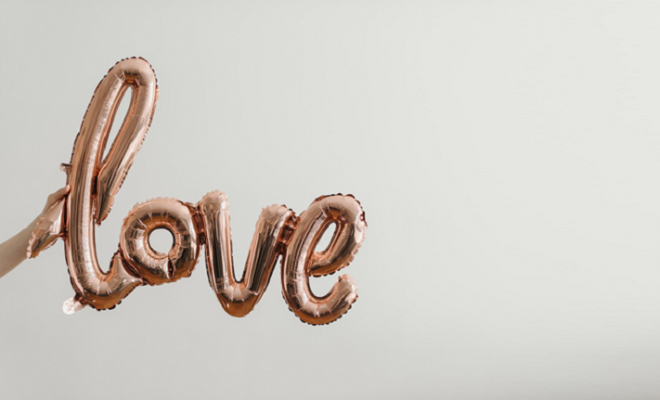 Lifestyle
San Diego Guide to a Memorable 2021 Valentine's Day
By
|
As Valentine's Day rapidly approaches, many people in relationships feel some level of stress around making the day memorable. While your date  night plans don't have to fall exactly on February 14th, booking activities in advance or having the proper supplies for a DIY date is something you'll want to coordinate now. Luckily, San Diego is buzzing with opportunities to make this holiday extra special if you know where to look. And, we're offering up some extra tips for couples who might not want to venture outside, but still want to keep things romantic.
FOR COUPLES WHO WANT TO GET OUT
If you and your partner know you definitely want to venture out of your home at some point for Valentine's Day, there are plenty of local attractions that offer date night activities while still keeping you safe. Your best bet is to opt for activities that involve being outside.
For more adventurous couples, La Jolla Kayak offers picturesque cave tours that will allow you to get some exercise in while also enjoying the beautiful sights with your partner. If you have yet to branch out of your comfort zone together by doing something more daring on your dates, this is the option for you!
What better way to make Valentine's Day special this year than by enjoying a unique movie with your loved one under the stars? Take your date outdoors next week and catch a movie at Cinema Under the Stars. This unique and heated outdoor theater lets you take in your favorite classic films in a safer way than a traditional movie theater. Next week's feature film is "Kajillionaire," a film that has been certified fresh by Rotten Tomatoes about a family of con artists.
FOR COUPLES WHO WANT TO RELAX TOGETHER
For the couples who are looking to Valentine's Day as a much needed break to relax and enjoy the company of their partner, having a spa date is probably the best way to go. Many spas are recently re-opened (with COVID restrictions), so check with your local spa to find a location and service that meets your needs.
Or, if you'd rather save a few bucks and you want  to avoid going out altogether, gather some supplies to have your own DIY spa day. Light some candles, chop up some cucumbers and invest in a hydrating face mask for the both of you to try out. While DIY's are never exactly the same as the real deal, staying at home will add to your overall comfort level, allowing you and your partner to have a more relaxing and intimate V-Day together.
FOR COUPLES WHO LIKE THE FINER THINGS
There are plenty of couples who aren't content with a relaxing night in, and prefer their dates to be a bit more luxurious than the rest. If you and your partner fall into this category, a classic way to get your fix of the finer things is by splurging on a dinner that offers the best of the best. There's no denying that San Diego has some incredible dining options, but nailing down one that's of a higher caliber than the rest can be challenging. As you look for a Valentine's Day dinner experience that will take your palette to the next level, utilize one of our previous lists showcasing San Diego restaurants that made OpenTable's top 100 restaurants in America. Be sure to check with restaurants on their COVID procedures to see if they're accommodating in person dining this year.
Aside from splurging on food, setting a dress code for your date is another way to up the ante and make your V-Day more memorable. A great way for guys to go all out is by donning a tailored suit fit for any special occasion. Or, a happy medium between casual and sophisticated is to layer your favorite tee with a slimming blazer. For the ladies, wearing a floor length form-fitting dress will certainly make for an elegant evening, but sometimes what you have on underneath your outfit can have a bigger impact on your night. Instead of going for scratchy lingerie, wear invisible silky underwear that flawlessly molds to your Valentine's Day dress, giving you a sophisticated and sexy look for the evening.
FOR CREATIVE COUPLES
Whether you and your partner consider yourself to be creative or not, sometimes you want to be creative together. Valentine's Day is the perfect time to do so. Pottery painting locations like Cool Creations are offering a Valentine's Day painting date, starting at just ten dollars a couple, plus the pottery of your choosing. There are still a few openings left if you hop on their schedule soon! Getting out and painting something you'll be able to keep will not only help you to connect with the person you love, it'll also capture the full spirit of this holiday. So, don't wait until it's too late, be sure to sign up today.
On the other hand, the couples who would rather stay at home can always order a painting set online and try their hand at painting each other over a glass of wine! The more you drink, the more you'll laugh as you attempt to capture the essence of your loved one on canvas. You don't have to be Picasso to get creative for your date either. In fact, it'll probably be more fun if you aren't the best artist. Go with the flow and enjoy the company and you're sure to love taking the creative route for your 2021 Valentine's Day.