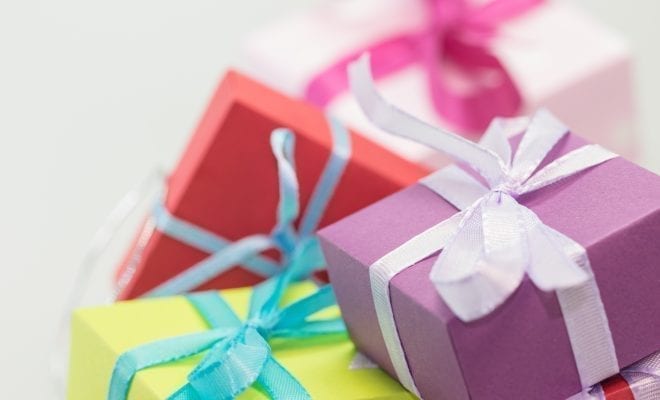 Lifestyle
Holiday Shopping on a Budget
By
|
Get your Christmas and holiday shopping done this year by making sure that you get all of your presents early, allowing you to save yourself time and money. One of the best ways to get your shopping done early is to take advantage of Black Friday and Cyber Monday. If you missed getting your holiday shopping done on Black Friday, there will still be amazing deals all month leading up to Christmas.
One of the best ways to save money for holiday shopping is to make a shopping list and prioritize gifts and people on your list. Know your budget before hand and then organize which gifts you will be getting people. Being organized and having your list and budget will allow you to shop faster and feel confident that you won't overspend.
Another way to make sure that you don't over spend is to shop by yourself and remember it's the season of giving and not receiving. When you shop by yourself you stayed more focus and are more determined to get everything on your list, and only that. While shopping solo you will be able to not be tempted by another influence and will be confident in your choices. While you are shopping you sometimes might feel like you are spending more than you wanted or planned to. Remember that it is the holidays and that everything you give as a gift will make someone else smile with joy, and that is more important.
One of the most important things to remember while shopping is to always go to the stores that are having sales or special discounts. Look online or call ahead to your favorite stores and see if they are having special sales or discounts for the holidays and get ready to get your presents at a reasonable price. You can also look online for shopping and see which stores are having specials for online orders as well. Check out bigger stores such as Target, Marshall's, or even 99 cent stores to see where the best deals are. You can be creative and be thoughtful with your gifts as well. If you want to get your family nice gifts and get your friends presents that are less expensive, try making picture frames for them. Complete the picture frame with a picture of you and your friends to show that you care and they will love their homemade gift.
Try not to get too stressed out about the holidays and focus more on the thought. Who ever receives a gift from you will be thankful, and it will make your insane shopping trips worth it. Remember to focus on the sale items and to have a budget. Good luck with your holiday purchases and remember to prioritize!