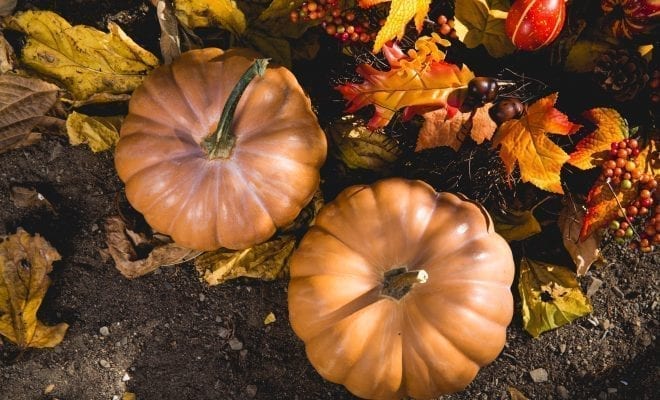 Lifestyle
Thanksgiving Leftovers Meal Guide
By
|
Thanksgiving may be over, but that doesn't mean you can't still indulge in the tasty turkey and cranberry sauce. Thanksgiving leftovers can be even better than the Thanksgiving meal itself, and if you're not quite done with the flavors of the festive fall holiday, use these recipes to indulge in the holidays all over again.
Use your leftover turkey to make a delicious turkey cobb sandwich. Lighten up your meal by using the white turkey meat only, or switch it up and use the dark meat for extra flavor. Use blue cheese and bacon, and sprinkle some tomatoes and avocado on top. Use pita bread to stuff all the ingredients into and enjoy yourself a thanksgiving sandwich. If you want to try something daring, try pouring a little bit of gravy on top.
For the sweeter side, try sweet potato caramel soup to warm you up while you watch your favorite holiday movies. Start by preheating the oven while gathering sweet potatoes, brown sugar, 3 eggs, milk, orange juice, vanilla extract, ginger, salt, butter, heavy cream, and pecan halves. Pulse everything together, while placing the pecans to the side. In a different sauce pan, put water in along with brown sugar. Add in the butter and pecans and mix together with the other mixture. Let your soup cool and add more pecans on top of your sweet meal.
For a quick lunch, make a turkey and cranberry wrap that will make the whole office jealous. Grab your left over turkey and cranberry sauce, along with your favorite tortilla and a little bit of lettuce. Warm up your tortilla on the stove and wrap all your ingredients together. This quick leftover meal will be delicious and a reminder of your delicious thanksgiving meal. If you want an extra dash of sweetness, throw some left over yams or sweet potatoes into your wrap as well.
There is no better breakfast than one made with left over turkey and sweet potatoes. Try a sweet potato and turkey omelet to start off your morning. You can make a scramble as well, all you need is 3 eggs, turkey, sweet potato, cheese, and onions. Throw all of your Thanksgiving leftover goodies together to create a delicious and festive omelet. For your sides you can throw some cranberry sauce onto your plate, along with extra sweet potatoes. Create a delicious leftover breakfast and get your whole family involved so that you can enjoy Thanksgiving part two together.
Make a quick cranberry and honey waffle breakfast to satisfy your household. Mix your favorite batter together but add some honey into it as well. Once your batter is ready, put your mixture into your waffle maker until your breakfast is a golden brown. Once your breakfast is safely on your plate, grab a scoop of your left over cranberry sauce, and a dash of extra honey. You can also drizzle melted chocolate or caramel on top for an extra dash of sweetness.
Thanksgiving doesn't have to just be one day, so enjoy your leftovers and use your creativity to ensure that you celebrate the holidays with style.