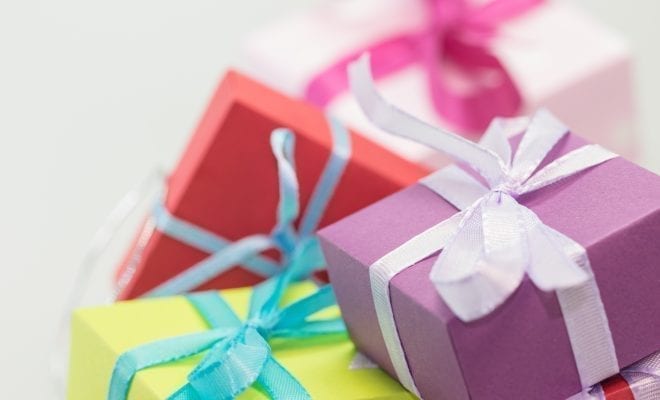 Lifestyle
Holiday Gift Guide For Her
By
|
As the holidays draw closer, it's becoming crunch time to finish up your gift shopping. If you're in the position of not knowing what to get for any of the woman in your life, let this guide ease some of your troubles. Here are some fantastic gift ideas that will be sure to impress.
Carrying around a water bottle has become a commonplace thing to do. If you have ever seen someone walking around with a glass water bottle filled with all sorts of colorful fruit, you're probably thinking how amazing that must be to have with you. With the Brimma Leak Proof Fruit Infuser water bottle, you can make your own amazing fruit infused water. This bottle is heavy duty and can be thrown in your purse, gym bag, or taken with you on a hiking trip. The bottle is 100% BPA free, and is completely eco-friendly. It can also be easily cleaned, and thrown in the dishwasher, making it ready to go the next day for you to enjoy refreshingly fruit-infused water. The bottle sells for $21.97.
Bath Bombs have become all the rage nowadays, making for an incredibly luxurious bathing experience. This set comes with 6 vegan, all-natural, handmade bath bombs that are produced in the US. These moisturizing bath bombs come in the following fragrances: Lavender, Vanilla, Energize, De-Stress, Peppermint, and Eucalyptus. Each of these have their own unique properties that will add to your relaxation. After receiving these, she'll be looking forward to bath time each day. This set goes for $21.80.
Well all love coming home from a long day and putting our favorite Netflix show on to unwind. Now, it's never been easier to access your favorite Netflix shows. With the Fire TV Stick with Alexa Voice Remote, you can turn your TV into a multimedia center, and give you access to all sorts of streamable content. This includes Hulu, HBO, Disney, Youtube, and many more. All you need to do is plug the Fire Stick into the HDMI port of your TV. The coolest part is that you can control the rest remote sith your voice due to its compatibility with Amazon's digital assistant Alexa. Want to watch Orange Is The New Black? Simply tell Alexa to put it on, and sit back and enjoy. No need to fumble around on a finicky remote. The Fire Stick goes for $34.99.
Everyone needs a pair of comfy shoes to put on when lounging around the house or going outside to grab the mail. With the Minnetonka Cally Faux Fur slipper, you'll be walking around in total comfort. With the weather becoming colder, these slippers will be perfect to keep your feet warm and cozy. With a rubber outsole, you don't have to worry about going outside and getting them dirty. Don't worry about them not carrying he favorite color either, because they come in 12 different colors! These shoes retail for $39.95-$52.00. With a timeless look, and a cozy fit you can't find anywhere else for this price, she'll be sure to love opening these on Christmas.