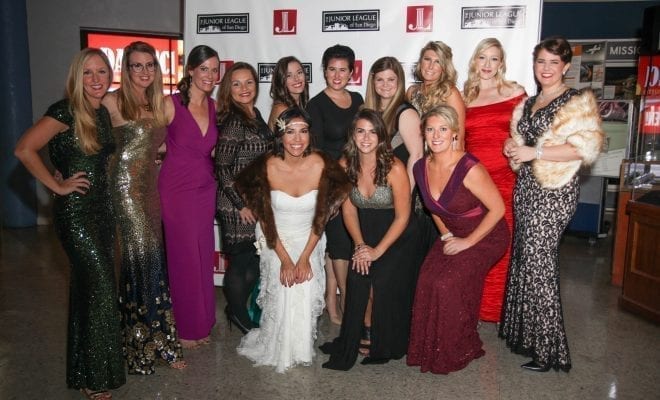 Entertainment & Events
Junior League of San Diego Announces Gala to Support Foster Youth and to End Human Trafficking
By
|
On November 4, 2017, Junior League of San Diego (JLSD) will welcome hundreds of guests to a magical night at its second annual gala to support youth transitioning out of foster care, combat human trafficking in San Diego and empower women to become strong volunteer leaders in the community. The Mad Hatter Tea Party-themed gala will honor three community leaders with awards during a fundraising evening for the women's volunteer organization.
Dressed in black-tie attire and Mad Hatter costumes, guests will venture down the rabbit hole to enjoy champagne and cocktails, gourmet dinner and silent and live auctions. A speakeasy with special entertainment will be available to a select number of guests, and all are invited to kick up their dancing shoes to live music from the CalPhonics under the night sky.
"While enjoying the whimsical festivities, guests can support programs that change lives for foster youth and victims of human trafficking," said Rachel Scatizzi, Junior League of San Diego President. "The Junior League of San Diego is made up of hundreds of women who fight for positive changes like these in our community, and this is the biggest opportunity of the year to support their work."
The evening will recognize community heroes Dairrick Hodges, Ann Hill and Senator Toni Atkins. Hodges was formerly in foster care himself and now leads several local programs to empower transition-age youth with mentorship, professional development and exposure to the arts. He is the founder and creative force behind The SOULcial Workers, a troupe of musicians, poets, spoken word performers and fine artists who empower transition-age through sharing and teaching their talents.
Guests can join the gala at Morgan Run Country Club in Rancho Santa Fe from 6 to 11 p.m. Tickets are available online at JLSD.org/gala for $125 per person or tables for 10 beginning at $1,000. All proceeds will contribute to the JLSD's work to support local foster youth who have aged out of the system and fight against human trafficking.
Sponsorship opportunities are still available, as well as donations if anyone is unable to attend this highly anticipated event. For more information on how to support this event, please contact gala@jlsd.org.