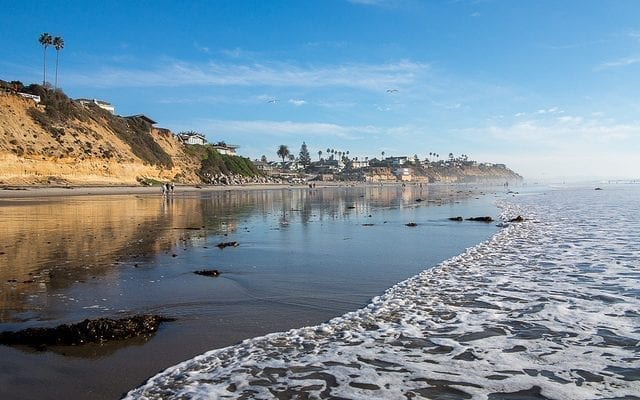 Lifestyle
Give Back to the Beach with these Beach Cleanups around San Diego
By
|
Those who are conscious of keeping our beaches and ocean healthy and trash free can participate in one of the many beach cleanups that take place throughout the year in San Diego. Just last year, The Surfrider Foundation, a nonprofit dedicated to keeping our beaches clean, reported that over 8,000 volunteers removed 118,018 items of trash, weighing 9,352 pounds total, from along our coastline.
The Surfrider Foundation has been operating in San Diego County by running a powerful activist network whose main goal is the protection of our beloved beaches, ocean, and coastal environments. Every year, the amount of plastic that is carelessly discarded adds up to create a major pollution problem for the ocean and beaches. Most people don't realize that a single piece of plastic left behind at the beach will pose a problem to marine life for a lifetime unless properly disposed of. (Do you use too much plastic, try these tips to reduce your plastic footprint.)
Every month, The Surfrider Foundation holds beach cleanups that are open to the public. This is a great way to give back to beaches you love, by doing your part to pick up trash and keep our coastline healthy. Getting out there and doing your part in helping pick up harmful trash and plastics is an effective and hands-on approach that will have an immediate effect on the problem.
Next month, the first scheduled beach cleanup will be the Morning After Cleanup on July 5. The Fourth of July is a time of celebration, with many people making their way to beaches to enjoy some fun in the sun. Unfortunately, this also means an excessive amount of trash left behind. Thankfully, cleanups will be taking place at Ocean Beach Pier, Fiesta Island, Crystal Pier, and Oceanside Pier, and will go from 9 A.M. to 12 P.M.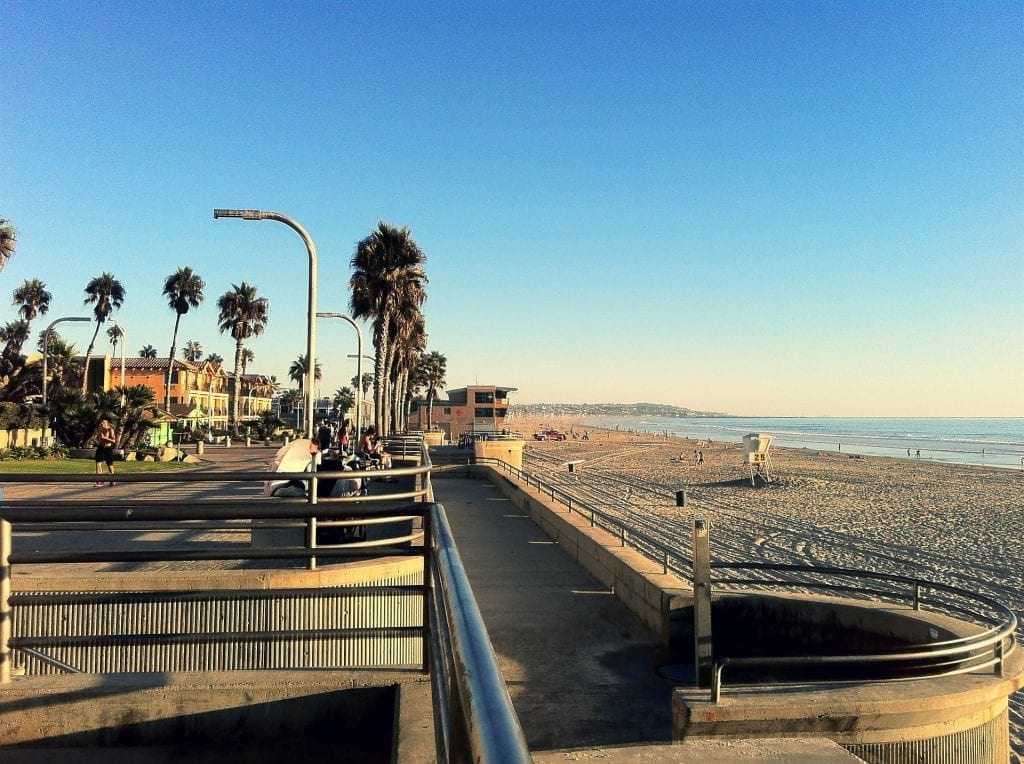 Other events taking place in July include a cleanup sponsored by Rubio's Coastal Grill and ALT 949 on July 7. Taking place at the Oceanside Pier, the first 93 people to show up will receive a free Rubios meal! Other beach cleanup events will be taking place at Moonlight State Beach in Encinitas starting at 9 A.M. and a cleanup at Coronado City Beach, hosted by the art and music festival – Kaboo, both taking place on July 21.
If you can't make any of these cleanups, but still want to make an impact on keeping the beaches clean, getting out there for a cleanup whenever you can helps. Be sure to bring a plastic bag to put your trash in and some reusable gloves to keep your hands clean. No matter what beach you go to, they all deserve to be free of trash and plastic and kept clean. For more scheduled beach cleanups, head over to San Diego Coast Keeper for more information.