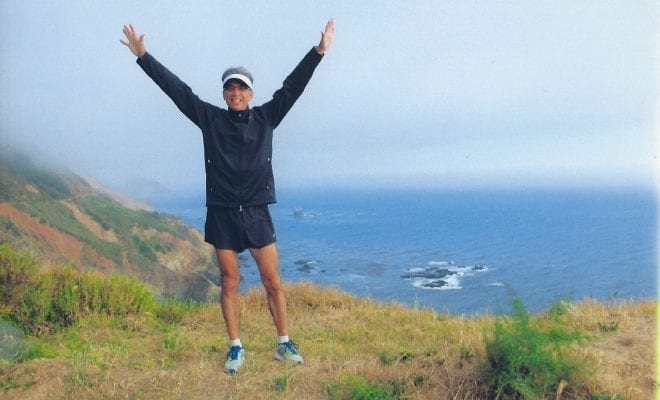 News
San Diegan to Run From Seattle to San Diego in Support of Children Battling Cancer
By
|
Every year, about 300,000 children all over the globe are diagnosed with cancer, meaning that every three minutes a family's entire world is changed forever by this disease. Richard Nares – a San Diego native and co-founder of the Emilio Nares Foundation (ENF), a nonprofit organization that helps low-income families with the hardships of childhood cancer, will run over 1,700 miles down the coast in support of these children battling cancer. Richard's Heart & Sole Run for Emilio will begin on Monday, June 4, 2018, at Seattle Children's Hospital and continue through Oregon and California, ending in San Diego in mid-August. His goal is to raise $250,000 for the foundation.
In 2003, Richard co-founded ENF with his wife, Diane Nares, after losing their son Emilio to cancer just shy of his sixth birthday. In honor of their son, the powerful duo has helped low-income families by providing free transportation to and from cancer treatments with their flagship 'Ride With Emilio,' transportation program, ensuring no child misses a life-saving cancer treatment due to lack of transportation. Other services include Emilio's Loving Tabs shirts, a nutritional snack bag program, a family resource center, therapeutic knitting classes, and end of life child and family care.
"When Emilio was going through his cancer treatment in Boston and he saw runners outside the hospital room, I made a promise to him that I would run. This run is for my son Emilio and for all children battling cancer and the parents supporting them," said Nares. "I believe my run is nothing compared to the long and grueling journey of a child battling cancer."
Richard kept his promise to Emilio and has not slowed down since. Richard's 12-week-long run includes stops in major cities, such as Portland, San Francisco, Palo Alto, Los Angeles, and Orange County before ending in San Diego. The Children's Hospitals include:
Seattle Children's Hospital
Doernbacher Children's Hospital (Portland)
UCSF Benioff (Oakland/San Francisco)
Lucille Packard Children's Hospital (Palo Alto)
UCLA Mattel Children's Hospital
Children's Hospital of Los Angeles
Santa Barbara Cottage Hospital
Children's Hospital of Orange County
Rady Children's Hospital
Each pediatric hospital will receive a donation of Emilio's Loving Tabs shirts, which are designed with an open-close shoulder panel to make it more accessible for children to receive chemotherapy. These innovative t-shirts allow medical professionals to easily administer the chemotherapy through a child's chest catheter, without requiring children to lift or remove their clothes. Not only does this provide children with a sense of comfort, but it provides a piece of normalcy through difficult times. The foundation has a goal to provide these shirts to every children's hospital across the country.
Since co-founding the organization, Richard has run the Boston Marathon three times, and in 2013 he completed a 700-mile run from San Francisco to San Diego's Rady Children's Hospital. The Richard Runs California event raised over $75,000 to support ENF's mission and this year he's taking it one step further. By tackling the entire west coast, Richard will continue to keep his commitment to Emilio, while impacting the lives of children everywhere with resources and support.
To follow his journey and learn more about ENF, visit www.enfhope.org.