Drinking
Cocktail Filled Weekends at KINDRED
By
|
It's no secret that San Diego has a diverse choice of bars, and that there is truly something for everyone. Whether you want an old fashioned bar, or a vibey and modern setting, you can find whatever you are looking for. The most important thing for a trendy restaurant and a night out on the town, is the drinks. San Diego is home to some of the best cocktails, and you won't be disappointed with the variety that our city has to offer.
The 30th Street corridor between North Park and South Park is home to a virtually endless selection of great restaurants and bars, including KINDRED. KINDRED opens at 4pm on the week days, and 10am on the weekends. Start your weekend off with refreshing cocktails before you go out for a night on the town. If you want to kick back with a nice cold cocktail order the Ladyhawke. This cocktail has, Campari, lemon, ginger, sparkling rose, and cocchi Americano. This drink will bring sweetness and a burst of flavor to your taste buds. Another popular drink is the Sweet Leaf, which contains scotch, ginger, lime, allspice dram, and safe. The refreshing characteristics of this mix will make it hard to just order one cocktail. If you want to start your night off with a bang, then start with the Three Seashells mixture. In this drink you will experience pineapple rum, demerara rum, tequila, Reyes Verde, and passion fruit bitters.
Aside from the cocktails, this establishment also has delicious bites. Some of the most popular items on the menu are cauliflower steak, and tofu is a common ingredient in the dishes with the vegan options that are available. Although there are many vegan options, there are other items such as delicious beer battered tacos, and fresh skewers.  All of these food items will be greatly complimented by a craft cocktail of your choice. KINDRED is a hot spot for locals who are looking for a delicious bite along with a fresh cocktail. Along with the food and drinks, the atmosphere alone will create a night of upbeat vibes. The décor sets the tone for the restaurant, with it's unique choices in wall art. The decently priced cocktails defiantly catch the eyes of the locals, has many regulars that are loyal to the KINDRED environment. People will have nothing short of a good time, and this trendy atmosphere will create an ambiance that you will find relaxing, but also upbeat and fun.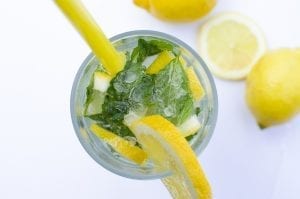 Whether you are planning a night out with your friends, or a girl's night with your squad, KINDRED has got you covered. You can try numerous amounts of cocktails that all have their own personality, and all have their own taste. Some may prefer the Mystic Cry, with bourbon, bruto Americano, lemon, cinnamon, rice nectar, and allspice. While others first choice may be the Vicious Glow, containing gin, suze, celery bitters, midori, and cocchi Americano. All in all, there is the perfect cocktail here for everyone, and you can figure it out in an environment that contains delicious food and even better company.