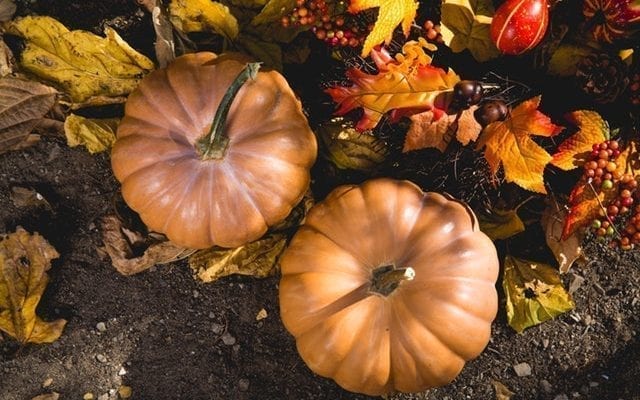 Dining
Three Easy & Delicious Thanksgiving Recipes
By
|
Thanksgiving is a time for family and friends to come together and celebrate life during the holidays. It's always exciting seeing all the amazing dishes put out on the table as you sit down for your Thanksgiving meal. The hard work put in by those who cook on Thanksgiving truly shows, and is sure to be high up on your list of things you're thankful for. Growing up, I remember my grandma would have this small box with all of her family recipes for Thanksgiving, the cards stained from years of use. The recipes you use to make the meals shared with family on Thanksgiving is a special thing, so here are some new ones you can use to begin your very own family tradition.
When I sit down at the table for Thanksgiving, the first thing I go for is the mashed potatoes. Nothing beats scooping out a huge serving of mashed potatoes onto your plate to serve as the base for your turkey meal. If you want rich, creamy mashed potatoes, then check out this recipe. You will need the following ingredients:
4 pounds Yukon Gold potatoes, peeled, cut into 2″ pieces
6 large garlic cloves, peeled
1 tablespoon plus 2 teaspoons kosher salt
1 1/4 cups whole milk
4 thyme sprigs
3/4 cup (1 1/2 sticks) plus 2 tablespoons unsalted butter, divided
3/4 teaspoon freshly ground black pepper
1/2 cup sour cream
First, you'll want to put the potatoes, garlic, and 1 Tbsp. salt into a large pot, and bring to a boil. Cook until potatoes are very tender, around 20-25 minutes.
Meanwhile, begin heating milk, butter and thyme in a small pot, until butter is melted. Once melted, set aside. Drain potatoes and garlic cloves, then return them to low heat until the moisture has evaporated.
Afterwards, use a food mill to press potatoes and garlic into a large bowl. Begin adding the melted butter and milk mixture, gently folding it, while adding salt, pepper, and sour cream. Serve them with a little more butter and a pinch of pepper, and you're good to go!
---
Another staple of Thanksgiving dinner, here is a simple yet delicious way to make stuffing. First, gather the following ingredients:
3/4 cup (1 1/2 sticks) unsalted butter plus more for baking dish
1 pound good-quality day-old white bread, torn into 1-inch pieces (about 10 cups)
2 1/2 cups chopped yellow onions
1 1/2 cups 1/4-inch slices celery
1/2 cup chopped flat-leaf parsley
2 tablespoons chopped fresh sage
1 tablespoon chopped fresh rosemary
1 tablespoon chopped fresh thyme
2 teaspoons kosher salt
1 teaspoon freshly ground black pepper
2 1/2 cups low-sodium chicken broth, divided
2 large eggs
First, preheat oven to 250 degrees. Butter a 13x9x2 dish, then set it aside. Scatter the torn bread onto a baking sheet, bake for 1 hour, let it cool, then transfer to a large bowl.
Begin adding butter in a skillet over medium-high heat, and add onions and celery. Stir often it's browning occurs, then add to bowl with bread. Begin stirring in herbs, salt, and pepper, then add 1 ¼ cups broth and gently stir.
Preheat oven again to 350 degrees. Whisk 1 ¼ cups broth and eggs in a small bowl, then gently add to bread mixture. Once combined, transfer to buttered dish, cover with foil, and bake until a thermometer inserted in the middle of stuffing reads about 160 degrees, which will be about 40 minutes.
---
Any Thanksgiving meal isn't complete without dessert, and here is a fun and unique recipe that is sure to be a hit. Treat your guests to cinnamon sugar applesauce mini muffins. You'll need the following ingredients:
1/2 Cup Butter, softened
1/2 Cup Sugar
2 Eggs
3/4 Cup Applesauce
1 3/4 Cup Flour
1 Teaspoon Baking Soda
1/2 Teaspoon Salt
1/2 Teaspoon Vanilla
1/2 Teaspoon Cinnamon
Preheat your oven to 350 degrees. First, you'll want to cream together the sugar and butter until nice and smooth. Next, add the eggs, applesauce, and vanilla to the butter mixture, and combine it well. Mix in flour, salt, cinnamon together in a separate bowl, then slowly combine it to the butter mixture. Grease up a mini muffin tin, and add the mixture to it, then bake for 15 minutes. Once done, let the muffins cool then dip them into a butter and sugar mixture, and lightly dust with cinnamon and powdered sugar.