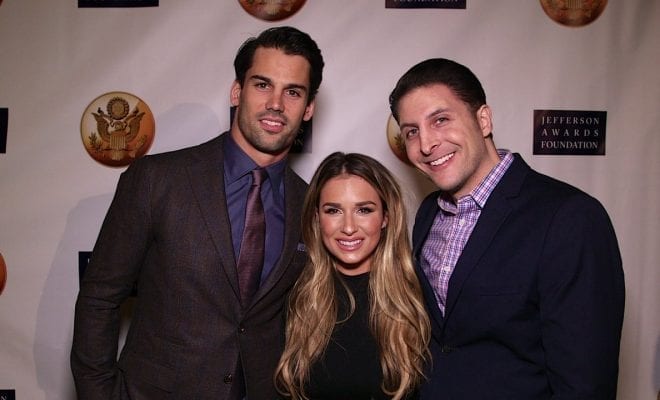 TV
Eric and Jessie Premiere – Recap
By
|
Finally, the fan favorite couple, Eric and Jessie James Decker, are back with their hit reality TV series. They returned back to home screens on Wednesday night for a third season and their entertaining lives didn't cease to disappoint.
Here's a quick recap of the show from E!Online if you didn't have time to watch it:
The couple took a three year break before restarting the popular reality TV series. They left it off by adding their adorable baby girl, Vivianne Rose Decker, to their family and needed a break from the commotion. Now, that same adorable baby girl is 3-years-old and the couple welcomed another baby boy, Eric Decker Jr. to their family.
Last night on the premiere, it was evident that Jessie James is doing well both personally and professionally. Her Kittenish clothing line is skyrocketing. She said, "the best part about running a clothing line is the challenge" and showed off some newer pieces of her collection. Furthermore, her sister, Sydney Rae Bass, is having a baby girl and announced the news to her during the premiere by giving her a shirt that said "Lala" in pink handwriting..
Since Eric had previous hip and knee surgeries, he needed a break from football, but now he's back and ready for the upcoming season with the New York Jets. The Deckers went to the doctor and the doctors sucessfully passed him to play, so he is more ready than ever to do well this season. We are hoping for the best for him over here at SD Entertainer.
The couple also went to a nice dinner and said their goodbyes before Jessie left on a trip at the end of the episode. Make sure to watch the next episodes for season 3 of Eric & Jessie on Wednesdays at 10 p.m. exclusively on E!.