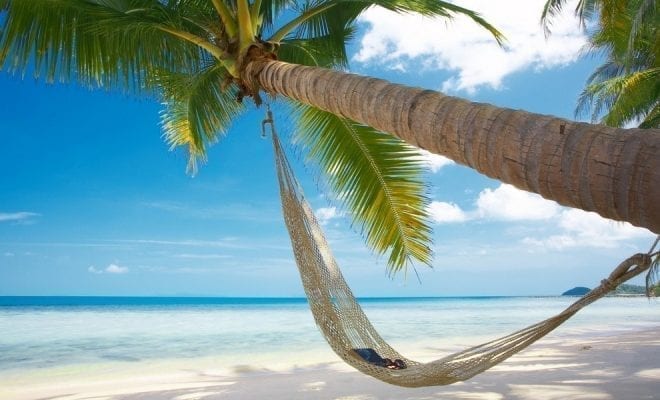 TV
Corinne Olympios Speaks out on 'Bachelor in Paradise'
By
|
After a great deal of speculation and rumors ensued after the production of Bachelor in Paradise abruptly stopped earlier this summer, Corinne Olympios has kept somewhat of a low profile. On Tuesday night, Olympios finally spoke out about the scandal in an interview with Chris Harrison on BIP. 
If you haven't kept up to date with the scandal, DeMario Jackson was accused of misconduct because Olympios was potentially "too drunk to consent" on the first episode of BIP. After the fact, Warner Bros went through a serious investigation to find out what really happened between Olympios and Jackson. After weeks of investigation, Warner Bros found that no misconduct occurred the night of the incident and production resumed.
Last week, DeMario took the hot spot with Chris Harrison to discuss the incident on last Monday's episode of Bachelor in Paradise. Jackson was clearly distraught during the interview and said that the incident nearly destroyed his life and future.
When Corinne took the hot spot last night, she admitted to not remembering anything from the night because drugs and alcohol were involved. Also, Olympios never blamed Jackson for the situation at hand. Instead, she told BIP viewers that it wasn't his fault and that she felt sorry for him.
"I would want to tell him, listen, I respect you as a human. I have nothing against you. I'm so sorry that you had to go through this. I know exactly what it feels like. I had to go through it, too, and I wish you all the best, and I just", she said. "I'm sorry."
She also blamed the media for making the situation blow up more than need be.
"The media wants to paint you a certain way that you know you're just not. And you know who you are inside, and it's so hard that all these people become experts on you and your life."