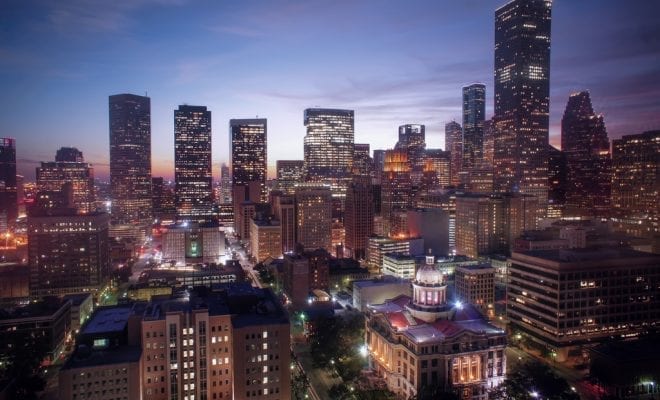 News
What Celebrities are Doing to Support Houston
By
|
Considering the devastation as a result of Hurricane Harvey, celebrities are reacting to support the victims who are continuing to suffer.  They are donating, spreading the word out over social media, and performing tribute songs during concerts. Because of the category 4 hurricane, Texas residents have been trapped in their homes and the death toll extended to 14 people today. Any fragment of support is important during these tragic events.
Many celebrities donated thousands of dollars to support the victims of Texas who lost their homes. For example, Kevin Hart donated $25,000 and Chris Young contributed $100,000. Hart also introduced a challenge on the Internet called the "Hurricane Harvey Relief Challenge." In his Instagram video, he challenged his friends Justin Timberlake, Beyonce, and Dwayne "The Rock" Johnson to donate to those in need.
Other celebrities are also taking to social media to extend their support in an effort to spread the word to donate to the victims of Texas. Kelly Rowland and Beyonce are examples of celebrities who wrote heartfelt messages over social media. Furthermore, Drake wrote a post on Instagram to share that he was working with relief groups to help the city he loves.
Additionally, Coldplay just recently performed a tribute song titled, "Houston," at a show in Miami to demonstrate love and support. Lead singer Chris Martin shared that this would be the only time they would sing the song as it is a "Once-off." Watch the clip below for the tribute song Coldplay performed in Miami below:
"This is because we all grew up loving country music, and of course that's kind of what we think of when we go to Texas," Martin said as he introduced the song. "We're gonna sing it in Miami for everybody here, and we're gonna send it over there to everyone who missed the show," he concluded.
Clearly, celebrities are doing everything they can to support the victims of Texas, and are encouraging others to do the same. You can support the victims in need by donating to the Hurricane Harvey Relief Fund, Houston Food Bank, Carter Blood Care, or the American Red Cross to provide help.