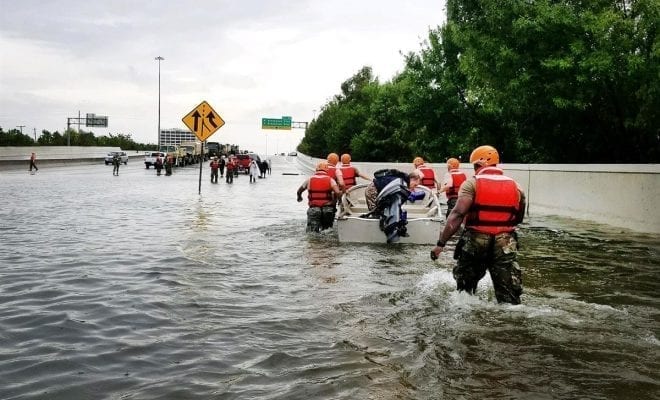 News
Hurricane Harvey – Updates
By
|
As some of you may already know from our latest reports on Hurricane Harvey, a large hurricane hit the Texas Gulf Coast and has caused excessive flooding. The hurricane has led to over 20 inches of rain in several areas ever since last Friday.
Unfortunately, the damaging events are not yet over for Texas. A spokesman for the National Oceanic and Atmospheric Administration's National Hurricane Center stated that the rains would continue for two to three more days, meaning 15 to 25 inches over parts of Southeast Texas. He even said that some areas would result in gaining 50 more inches of rain due to Harvey. This amount of a rain is typical of the normal amount of half a year's amount of rain.
Furthermore, The National Weather Service acknowledged that Harvey is going in the direction of the Gulf of Mexico. Once hitting the Gulf of Mexico, meteorologists have predicted that the hurricane will undoubtedly strengthen.
Additionally, the storm is expected to head east, towards Louisiana. For precautionary reasons, Louisiana called a state of emergency on Thursday even though the state isn't technically in the path of the storm. However, New Orleans produced heavy floods earlier this summer and the storm might lead to tornadoes.
More than a dozen people have been injured and five people have died because of Harvey so far. Considerably, Houston didn't order evacuations; therefore, many people were trapped in their homes that flooded. The Coast Guard attempted to rescue people who got to higher floors of their homes and buildings, but damages still ensued.
Thousands of people have been staying in shelters and Houston opened it's convention center as a mass shelter. Likewise, Dallas plans to open their convention center to further support victims of the natural disaster and category 4 hurricane. Currently, tens of thousands of Texas residents are homeless at this time.