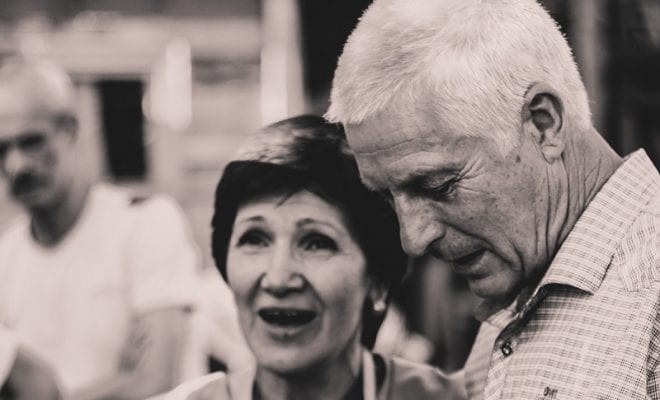 Entertainment & Events
Serving Seniors' "Experience of a Lifetime" Gala: An Exclusive Event Helping Low- Income and Homeless Seniors in San Diego
By
|
San Diego County is unfortunately home to a staggering number of homeless and low-income senior citizens, many of whom must choose between food and rent or medications.
This week, the San Diego Entertainer & Lifestyles Magazine is featuring an exclusive gala event hosted by Serving Seniors, a nonprofit agency dedicated to helping seniors in poverty live healthy and fulfilling lives. Serving Seniors' annual "Experience of a Lifetime" gala honors San Diego seniors with this year's theme: "Stories for the Ages," which will celebrate the organization's clients and their moving journeys of transformation and hope.
Since its inception in 1970, Serving Seniors has served over 12 million meals to senior citizens in need. Every year, the organization serves nearly 620,000 meals to seniors at 10 congregate dining sites and delivers meals to 600 homebound seniors. The organization also provides 400 units of permanent supportive housing for homeless seniors.
"Experience of a Lifetime" Gala – May 2
The event, which returns this year to the exclusive Del Mar Country Club, will feature a cocktail reception, gourmet dinner, live and silent auctions, and the popular "wine grab" fundraiser. Attendees will enjoy delicious hors d'oeuvres made with locally-sourced ingredients while perusing enticing live and silent auction items, including travel packages and exclusive, can't-be-bought experiences to help guests create their own "stories for the ages." The Del Mar Country Club's Executive Chef Jonathan Sudar will create a special menu for the gala's dinner, inspired by local California cuisine.
The organization aims to raise $475,000 through this event for its programs and services, including 620,000 nutritious meals, affordable housing, healthcare, and more for nearly 5,000 low-income and homeless seniors in San Diego County. Serving Seniors is the only organization in San Diego County – and one of the few in the United States – that provides such a broad base of vital services to vulnerable older adults.
Don't miss your chance to enjoy an exclusive gourmet dinner and help San Diego's low-income and homeless seniors remain healthy and independent. Individual tickets to "Experience of a Lifetime: Stories for the Ages" are $350. Tables of ten are $2,500. Premium tables are $3,500. For more information please visit www.servingseniors.org.