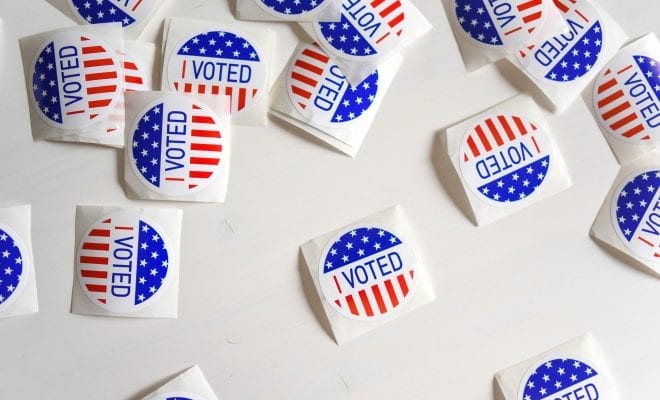 News
San Diego County Approves Four Satellite Voting Locations
By
|
Earlier this week, the County Board of Supervisors has approved funding for four new satellite voting locations for the upcoming March 2020 Primary Election.
Traditional polling places will continue to be in operation with the new satellite voting locations operating as offshoots of the Registrar's office. The polling places are scheduled to open three days before Election day. 
The inclusion of four new polling places comes in response to the recent passage of state Senate Bill 72, which set forth requirements to allow conditional voter registration at every polling place starting with the 2020 Primary Election. This gives residents a chance to register to vote, re-register to vote after an address change, or change their party preference. During the 2018 election, voters were only able to complete these things at the Registrar's office resulting in long lines that wrapped around the building. 
Those that choose to register and vote on Election day will be required to do so provisionally. Registrar staff must confirm the voter is eligible, causing provisional ballots to take longer to verify. This, however, will not change the overall efficacy of the vote itself. It will even cut back on voter fraud, allowing for a more accurate count during elections. 
"The fear is long lines at the polls and an increased number of provisional ballots could delay tallying the overall vote by the required certification deadline," said Registrar of Voter Michael Vu. "The four satellite offices will take some of the pressure off the polling places and provide a smoother overall election process."
While the locations are not confirmed, potential locations for the satellite polling places include San Marcos, Carmel Mountain Ranch, Spring Valley, and Chula Vista. These locations will be open from 8:00 am – 5:00 pm Saturday, Sunday, and Monday before Election Day. Hours extend from 7:00 am to 8:00 pm on Election Day. 
If you need to register, check your registration, or re-register, you don't need to wait until the election to do so! Head over to sdvote.com to get everything in order so you're good to go on Election Day.