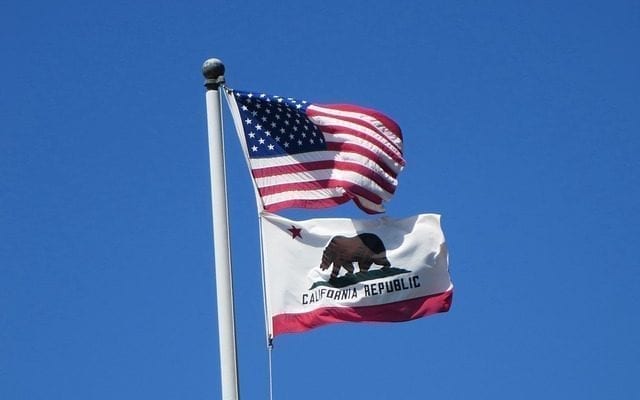 News
Plan to Split California into Three States Earns a Spot on the November Ballot
By
|
For 168 years, California has operated as a vast, single entity in the United States, counting beaches, mountains, and deserts among its territory. However, due to a controversial plan to split the state into three new jurisdictions, this could all change. On Tuesday, the highly debated plan qualified to be included for the November 6 ballot.
If the vote passes, it will begin a long and arduous process to split California into three separate states, with one centered around Los Angeles, and two others taking up the northern and southern parts of California. The passing of the bill would certainly make history, given the numerous obstacles it faces at judicial, state and federal levels. It would mark the first division of an existing state since the creation of West Virginia in 1863.
The proposal has garnered heavy support from Silicon Valley venture capitalist Tim Draper, who says "Three states will get us better infrastructure, better education, and lower taxes. States will be more accountable to us and can cooperate and compete for citizens." Draper has long argued that the state of California has long suffered from a poorly run representative government that is dominated by elected representatives from a small part of our state.
BREAKING: Initiative measure to divide California into three states eligible for November statewide ballot – KABC pic.twitter.com/4s67SIIIyp

— Breaking911 (@Breaking911) June 13, 2018
The proposal draws its power from Article IV, Section 3 of the U.S. constitution, which details how an existing state can be divided into new states. North California would consist of 40 countries, including San Francisco and Sacramento. Southern California would begin with Madera County in Central Valley, and would encompass all of Riverside and San Diego. Los Angeles county would retain the name of California, and would carve up the rest of the Pacific ocean borders with Southern California.
While Draper thinks that the plan will provide better household incomes and enough industries for each new proposed section of the state, others aren't so sure. Critics of the proposal say that some of the inland rural regions of these new states would suffer from poverty, while newly created coastal communities would see flourish where the majority of tax revenue is generated.
Steven Maviglio, a Democratic political strategist, said "This measure would cost taxpayers billions of dollars to pay for the massive transactional costs of breaking up the state." He continued on "California government can do a better job addressing the real issues facing the state, but this measure is a massive distraction that will cause political chaos and greater inequality."
This isn't the first time a proposal like this has been tried. Draper has been behind two failed attempts to split California up into three states. In fact, since California entered the union in 1850, residents have attempted to split it up or reconfigure its boundaries over 200 times. There has even been attempts to get California to secede from the nation, with the recent 'Calexit' proposal postponed for the 2020 ballot.