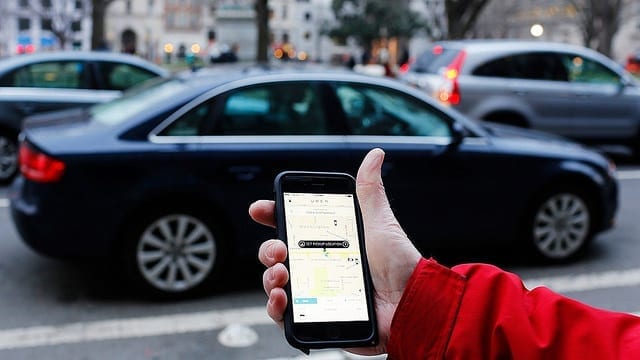 News
New York City Becomes First U.S. City to Implement Minimum Wage for Lyft and Uber Drivers
By
|
Drivers for ride-hailing services have been fighting for fair compensation, and it looks like New York City will become the first U.S. city to require these drivers to receive minimum wage for their services. Previously, drivers for ride-sharing services were not compensated with a minimum wage, as they were classified as contractors rather than employees.
Now, thanks to the city's Taxi and Limousine Commission, rules have been passed that will require high volume drivers for ride-sharing services to receive a wage per trip that will equate to $27.86 per hour, or $17.22 after expenses, effective as soon as mid-January of next year.
The NYC Council in August voted in favor of implementing a minimum wage for drivers, due to the fact that a report from transportation analysts showed that ride-sharing services were causing increased traffic congestion in heavily trafficked areas. This is not the only time the NYC Council voted in favor of rideshare drivers. Back in July, they voted to require ride-hailing services to extend unemployment benefits to its drivers.
Taxi and Limousine Commision chair Meera Joshi released a statement saying, "New York City is the first city globally to recognize that the tens of thousands of men and women who are responsible for providing increasingly popular rides that begin with the touch of a screen deserve to make a livable wage and protection against companies from unilaterally reducing it."
These rules will result in a near $10,000 raise for 96 % of rideshare drivers. Over the past year, earnings for rideshare drivers were found to have decreased by as much as 10 %, leading many to work much longer hours to be able to make a living.
Both Uber and Lyft released statements condemning the ruling. An Uber representative said, "The TLC's implementation of the City Council's legislation to increase driver earnings will lead to higher than necessary fare increases for riders while missing an opportunity to deal with congestion in Manhattan's central business district."
Lyft released a statement saying "The TLC's proposed pay rules will undermine competition by allowing certain companies to pay drivers lower wages, and disincentives drivers from giving rides to and from areas outside Manhattan. These rules would be a step backward for New Yorkers, and we urge the TLC to reconsider them."