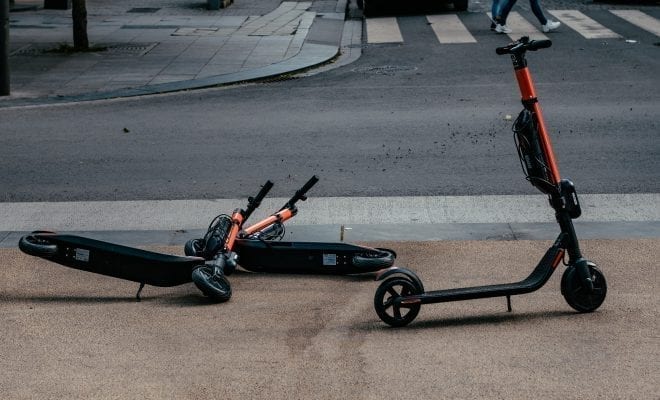 News
Uber Pulls Electric Scooters and Bikes from San Diego
By
|
Walking the streets of downtown, it's impossible to not notice the tangled sea of dockless electric scooters and bikes lining the sidewalks. With heavier regulations beginning to take effect, one major player is exiting the San Diego market. 
Uber announced they are pulling their JUMP branded bikes and scooters from all locations in San Diego except for two small fleets on local naval bases starting Thursday, September 19. Uber representatives cited local regulations have made it too difficult to continue operating.
"We agree with local elected officials in San Diego who've said current micro mobility regulations foster an unsustainable operating environment, which is why we're ending our operations as of today," Uber said.
One rider received an email from Uber, stating "We understand this may have a huge impact on your day-to-day commuting and we regret the fact that we can no longer provide this service to you." Riders should be aware that if they have an Uber Ride pass in San Diego, the JUMP benefit will no longer be available.
As the rapid expansion of electric scooter and bike companies invaded San Diego, many residents expressed concern and disdain over their swift takeover of local neighborhoods. Scooters quickly began to crowd sidewalks, be used in petty vandalism, and also resulted in a number of serious injuries involving riders, including the death of an Arizona tourist in Mission Beach. 
City officials were quick to implement regulations in an effort to make alternative transportation safer, by reducing speeds in high-traffic area, and requiring companies to utilize "geofencing" technology to help control the scooters speeds based on location. 
While Uber may be out for now, a spokesperson told NBC 7 they hope to work with the city to "develop more sensible regulation" in the future. As for now, other major companies like Bird, Lime, and Razor continue to operate in San Diego.