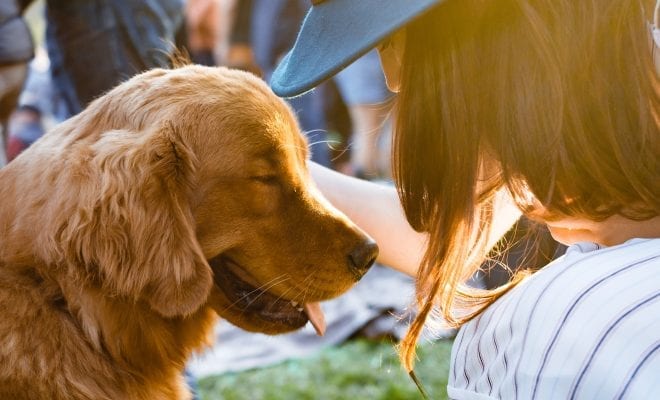 News
County Adoption Special: Take Home a Furry Friend!
By
|
Feeling like you need a furry friend to brighten up your life? Maybe you've been on the fence about adopting a pet, but have held off until the right one comes along. Whatever the case, the County Department of Animals Services will be holding a Valentine's Day dog and cat adoption special from Feb. 11 through Feb. 16, giving you the perfect chance to become a parent to an animal in need.
During the 6-day special, any dog or cat over the age of six months can be yours for $14. You can stop by your local shelter or visit the adoptions page to find the animal you fall in love with. All adoptions are on a first-come, first-served basis, so you better act quick! Make this Valentine's Day extra special by welcoming in an animal into your that will bring you lasting joy. 
"Chocolates are quickly eaten and roses will eventually wilt, but an adopted animal's love for their new family will last a lifetime," County Animal Services Director Dan DeSousa said.
Adoptions will take an estimated two hours, but the process can be sped up by going online to download and fill out the adoption application. Renters should provide a copy of their lease to confirm that pets are allowed in their home. Once you find the animal you want to adopt, bring their ID number shown on the front of the kennel to the Greeter Desk.
Individuals and families are welcome to spend time with each dog or cat to see if the adoption will be a good fit for them. If you already have a dog, it may be a good idea to bring them in to see how they interact with other dogs you're considering adopting.
There are more than 51 animals available for adoption at the County's two animal care facilities located in Bonita and Carlsbad. All adopted animals will be spayed or neutered, microchipped, and given up-to-date vaccinations before being taken home.
Shelter hours are 9:30 a.m. to 5:30 p.m., but adoptions close at 4 p.m. Normal adoption fees are: kittens under the age of 6 months, $75; cats, $65; puppies under the age of 6 months, $100; dogs, $75.
For more information about County Animal Services, visit sddac.com or call (619) 767-2675.