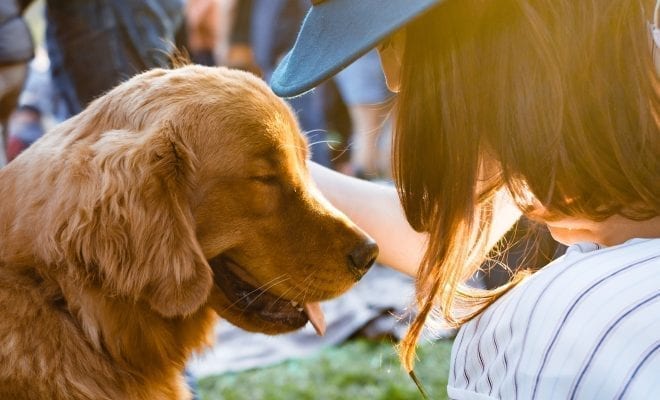 News
San Diego Humane Society Opens New Animal Behavior Center
By
|
The San Diego Humane Society celebrated the opening of a brand new behavior center at its campus. The new facility aims to help animals deal with and overcome the challenges of anxiety, fear, and overstimulation. 
The facility is unique in that it removes the many stimuli and irritants, like noise pollution, that is often so prevalent at standard animal shelters. By doing so, it allows animals to adjust to these variables, making them better prepared for potential adoption. The center will serve as the only comprehensive animals' rehabilitation program in San Diego. 
At a ribbon-cutting ceremony, the Human Society received a special proclamation from the city of San Diego, designating the day as Pet Behavior Wellness Day. "This is such a wonderful day for us," Behavior Center Director Amanda Kowalski said. "It's been a few years of really thoughtful planning and design to create a facility that really makes an environment where our animals can learn and overcome fears and phobias and we can get them ready for adoption to find new homes."
With its opening, more than 3,000 animals will receive a second chance at rehabilitation and eventually finding a home. Overcoming the challenge of anxiety and fear is one of the biggest factors in making it difficult for so many animals to find owners at the shelter. Upon completing treatment at the behavior center, animals will be equipped to get over the many hurdles rescue animals face.
The facility is designed in a way that provides animals with a fear-free, low-stress environment. Trained specialists will be working with the animals to help them develop stronger social skills, along with treating past traumatic experiences. 
San Diego Humane Society President and CEO Gary Weitzman called their location "the luckiest humane society in the universe to be able to have a facility like this," and promised this opportunity will not be taken for granted.