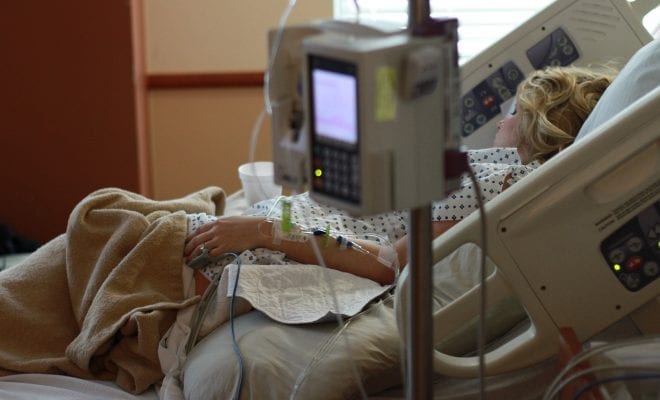 News
San Diego Flu Deaths Increase as Number of Cases Decline
By
|
Amidst continued coverage of the developing Wuhan coronavirus outbreak, the influenza virus continues to affect many here in San Diego. Last week, an additional 11 deaths were reported in San Diego by County Health and Human Services, bringing this season's fatalities to 50. 
The ages of the new flu deaths are ranged between 53 to 80 years of age, and each patient reportedly had an underlying medical condition. This is in line with the typical flu season, as influenza disproportionately affects younger children and the elderly.
While the number of flu deaths has increased, the number of new lab-confirmed influenza cases dropped again last week, signaling that the beginning of the end of the flu season is just around the corner. A total of 1,720 cases were reported in the region last week, a decrease when compared to the 1,884 from the previous week.
"The fact that flu cases continued to decline could be a sign that influenza has peaked in San Diego. However, influenza cases are reported year-round and we could see case increases in the weeks to come," said Wilma Hooten, M.D., M.P.H., County public health officer. 
As always, the County Health and Human Services Agency continues to publish its Influenza Watch weekly report, tracking key indicators of flu surveillance in the region. For last week, the reports shows the following:
Emergency department visits for influenza-like illness: 8% of all visits (compared to 8% the previous week)
Total influenza deaths to date: 50 (compared to 24 at this time last season)
Total lab-confirmed cases to date: 13,569 (compared to 3,938 last season)
To help prevent the spread of influenza, County health officials urge people who are sick to contact their health care provider to receive proper treatment. A trip to the emergency department should only take place if you are exhibiting the following symptoms:
Difficulty breathing or shortness of breath
Chest pain or abdominal pain
Sudden dizziness
Confusion
Severe or persistent vomiting
Flu-like symptoms that appear to get better, but then return with a fever and worse cough