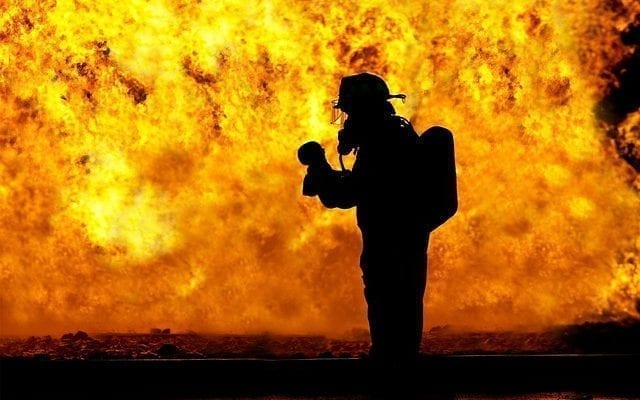 News
California Firefighters Will Help Battle Australian Bushfires
By
|
As the devastating bushfires continue to burn through Australia, California veteran firefighters are joining the fight to help battle the out-of-control blaze. Firefighters from the Angeles National Forest Crew will deploy on Monday, making it the first American team to provide aid on the front-lines of the fire.
The US has already sent dozens of experts to Australia, but this team will be on the ground digging fire breaks, starting backfires with drip torch cans, and hiking miles in the brutally hot terrain. Australian and Californian firefighters face similar challenges in battling wildfires due to burning embers from eucalyptus trees that can be carried for miles via strong winds. This poses a greater challenge to contain the fires, as it makes it unpredictable to know where a blaze may start next. 
Australia, New Zealand, and the US have been assisting each other in battling wildfires for more than 15 years. In 2018, Australia sent 138 of its firefighters over to the states to help fight wildfires. This will be the first time in ten years that US firefighters will touch down in Australia to provide assistance.
The crew that will be sent to Australia has its own set of unique capabilities, making them especially effective in the remote bush region of the country. The team has been hand-picked by the Forest Service and includes 20 veteran full-time firefighters each with extensive crew boss experience. The Angeles Forest Crew is expected to be deployed in Australia for 30-45 days. Australian authorities will be providing the necessary supplies and equipment for the team. 
"They work on engine crews, hot-shot crews, aviation helicopters crews, and they often work in remote places, independently with little support," said Robert Garcia, the Angeles National Forest Chief. "They are used to traveling, breaking up into small squads, doing initial attack — meaning attacking fires early before they become a large fire."
Jonathan Merager, a fire technician with the Angels Crew, told FOX 5 "I'm looking forward to the opportunity to reciprocate to our Australian brothers and sisters for the same assistance they've given us for many years." He added "I've talked to local firefighters on the ground in Australia. They take safety, firefighting in the forest as seriously as we do. And that's encouraging."