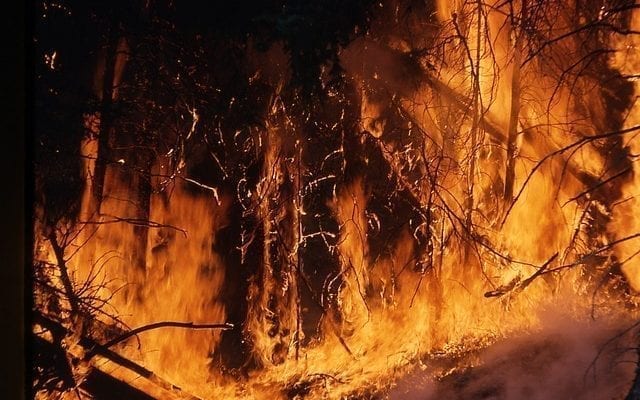 News
Feds May Seek Money from California Wildfire Victims
By
|
In the aftermath of a string of catastrophic fires in Northern California, the federal government is embroiled in a fierce battle with public utility Pacific Gas & Electric and a $13.5 billion settlement. The Federal Emergency Management Agency has now entered the fray, demanding a portion of its $3.9 billion in expenses to be reimbursed, after fires were ignited by PG&E's faulty equipment. 
After lawyers from the nation's largest utility negotiated a deal for the repayment of fire victims, officials at FEMA blasted the deal as it included no stipulations for a portion of its expenses to be paid for. A top official at FEMA responded by saying this move puts the agency in an awkward position to potentially repatriate some of the victim's funds to cover a portion of its expenses up to $200 million. 
Robert Fenton, FEMA's district director for California, said the money being sought out from fire victims would only be for cases in which covered was already paid through some other source. "We're not going to go after individuals for money if there's no duplication," Fenton said.
Despite reassurances, the announcement has been met with fierce opposition from bipartisan sources. "It is outrageous that State and Federal government may take settlement funds from wildfire victims," U.S. Rep. Doug LaMalfa, a Republican from Richvale who represents Camp Fire victims, said in a Facebook post early Monday. "It is the governments' job to set aside funds for disasters. While the government should seek reasonable reimbursement for costs from PG&E, victims shouldn't get caught in the middle of their disputes
As the process unfolds, FEMA is facing a PR nightmare as the agency faces blowback from Californians who are just looking to finally rebuild their lives after the devastation of wildfires. Fenton and other top FEMA officials will be meeting with lawmakers to further explain their stance, in hopes to gain support for their repayments.