Lifestyle
This Weekend in San Diego: 10/5-10/6
By
|
It's officially October, which means the spooky season has begun…dun dun dun. San Diego is ful of festivities this weekend with numerous pumpkin patches and local pub crawls. Pumpkin spice season is here, and it's time to celebrate!
All Weekend Events
This spot in Escondido turns into a pumpkin patch every October and then turns back into a fresh produce farm for the rest of the year. They're farming credentials goes back all way to the 60's and Laura Hillebrecht has worked very had to ensure that her parents business was successful. This family affair is the perfect environment to create your own memories with your little one or is the perfect date night out for October. Find your perfect pumpkin at a place that truly values the happiness of others and has a passion for what they produce.
Take an adventure on a trolley this weekend to celebrate the 20th Anniversary of the San Diego Dance Theaters event, "Trolley Dances". There will be 6 stops and you will be able to see beautiful dances performed in public spaces. For two hours, fall back in love with dance, and spice up your usual weekend plans with an event that is truly unique, and will make you fall in love with the culture in San Diego.
This Saturday and Sunday, enjoy all of the perks of Oktoberfest without traveling to the other side of the world. Enjoy traditional German food and delicious beer, along with live entertainment. Craft booths, a kids zone, and dancing will also be a part of this celebration allowing you to truly feel like a German native. The festivities start at 4 PM and go until 10 PM, in El Cajon.
Over 100 years ago, a young woman stayed at Hotel del Coronado in San Diego. A week after her check-in, her body was found in a staircase. This victim, later named as the "Beautiful Stranger" now haunts the halls at this local San Diego hotel, and it's open for tours. Start the spooky season off with a tour through the haunted walls of Hotel del Coronado, and enjoy 45 minutes of history and proof of other guest and ghost encounters. Do you believe in ghosts, or are you a skeptic?
Located at the North Park Vaudeville and Candy Shoppe, you can embark on a journey that starts with the 16th annual festival of short plays from around the world with over 40 actors and 20 directors. There will be a different program each weekend, with the kickoff this Friday. Make sure to be a part of this truly unique experience, while being able to witness multiple different productions and culture.
This Saturday, and Sunday the La Jolla Art and Wine Festival is back! Enjoy a weekend of fine art, your favorite wines, live entertainment, and delicious bites. With an ocean view and over 150 artist booths, this event makes for the perfect weekend activity. From red to white, to rose, all of your favorite wine beverages in one place, and the best part is that this event is free to enter.
Friday, October 5
Start the fall season off with a traditional farm-style dinner at the Julian Farm & Orchard. Enjoy the starry sky and a hayride tour, live music, dessert, and a delicious dinner with fresh crops. You will also have the opportunity to pick berries and corn and learn old-fashioned dance moves with professional instruction, giving you the perfect start to the holiday season and the perfect Friday night outing.
The Art Walk will be returning this Friday in Oceanside starting at 5 PM, held at the Oceanside Museum of Art. The Oceanside Museum of Art is a unique art museum and an important artistic influence in the San Diego community. Throughout the year there are contemporary art exhibits frequently and there are classes, lectures, concerts, and other events that are available for the San Diego locals. Bring the whole family out for a night of poetry, music, food, and the best part? It's free entry! Create monster masks, pumpkin carving, and enjoy a festive night out with the family and other locals.
Having a vegan diet doesn't mean you can't partake in the Oktoberfest festivities. Join the Monthly vegan marketing in El Cajon for a special vegan-friendly 21+ event this Friday. The party will be complete with live music and of course a delicious beer garden to purchase brews. Vendors will include Vegan'N Out, The Fat Vegan, Nomad eats, and much more that'll make your mouth water. The festivities and celebrations start at 6 PM with free admission, don't miss out on this unique and one of a kind event.
Saturday October 6
Be a part of the 8th annual Grape Day 5K run this Saturday. Whether you're a seasoned runner or a still a beginner, everyone will get a finisher's medal along with a fun T-shirt. Enjoy the brisk morning run through Escondido, and raise money for the Rotarian projects that will help people attain safe drinking water and other assistance for those less fortunate. Start your Saturday off fighting for an amazing cause!
The first Saturday of every month means the Psychic Fair will be taking over Escondido. Put on by the Harmony Grove, this special event allows people to relax under fresh oak trees, an adventure through a meditation garden, and other vendors that will be there that will allow you to buy lunch or partake in other activities. Of course, readings will be available for $25, so don't miss out on this monthly event.
Enjoy a night out food-tasting at some of the best places in San Diego, including Eve Encinitas, Lobster West, and Potato Shack Cafe. You can also explore the other options that Bite San Diego has such as private tours and their special rates for groups. Gather your friends up so that you can all feast together on a Saturday night while discovering your new favorite cuisines.
Get your creative juices flowing while sipping on your favorite Brew at the Ebullition Brew Works. Paint a festive skill on a canvas provided by the Arte Hasta La Muerte, along with brushes, an easel, and paint. You will receive step by step instruction, so this is the perfect class for anyone who is a beginner as well! If you would like to reserve a spot for this festive night, please contact artehastalamuerte@yahoo.com (619) 371-8312.
Sunday October 7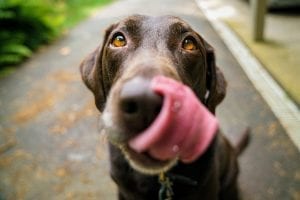 Sunday Funday just got a whole lot better with the Barking Lot Pub Crawl in East Village. Bring your pups and your drinking buddies for an event that raises money for the Barking Lot dog rescue. Your adventure will include dog-friendly vendors, swag bag, T-shirts, and 3 free drinks. Drink for a good cause and bring your four-legged best friends with you for the ride.
Plus… Craftoberfest, Oktobierfish, and Oktoberfest are taking over October.
Held through the 7th at Liberty Public Market and will turn San Diego into Munich for the weekend. This 10-day event will be having a Beer Olympics, drinking games, and live entertainment to fulfill your thirst for Oktoberfest.
Held the 5th and 6th of this weekend and will be held in North Park to celebrate delicious cold beer and delectable seafood. Along with live music and traditional soft pretzels, make your way down for this festive and outrageous event.
Oktoberfest
Draft Republic will be offering specials for the first week of the month in celebration of Oktoberfest. Enjoy a delicious footlong bratwurst wrapped in delicious bacon while sipping on your favorite beer, all for $15.95. Enjoy all of the food and beer that you can, while embracing the spirit of Oktoberfest. Check them out at either Carlsbad or La Jolla locations.