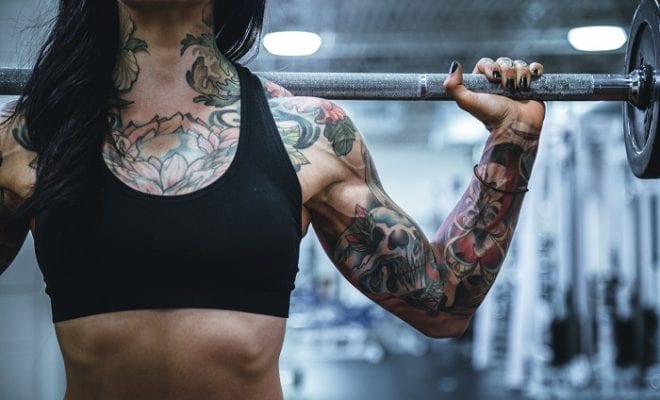 Lifestyle
A** Kicking Fitness Classes in San Diego
By
|
Pursuing your fitness goals is easy to do when living in San Diego, with a wide range of different fitness classes that will get you working on achieving on the healthiest version of yourself. Check out some of these top fitness classes so you can get going on working up a sweat and hit the gym.
Orangetheory Fitness – Throughout San Diego
With 11 locations all around San Diego, Orangetheory takes an innovative approach towards your workouts. Each class consists of an intense 60-minute circuit workout that is designed to optimize your calories burned. Each circuit coincides with different color zones – blue, green, orange, and red, with each corresponding to a different heart rate that is designed to build muscle and torch fat.
FitBlender – Downtown
If you don't have the time to commit to a finalized gym schedule, FitBlender is unique in that there is no set start time for any of their classes. FitBlender offers an open schedule, so you can show up when you can and jump straight into the action. This gym follows CrossFit style classes called "Workout of the Day" so you know you're gonna get a solid workout in no matter what.
Trilogy Sanctuary – La Jolla
If you're into yoga, then you have to check out the Trilogy Sanctuary. The space is located on a rooftop area in La Jolla, and offers ocean views, aerial yoga, comfy couches for after-workout socializing, and a delicious vegan cafe. Other perks include guided meditation, power Vinyasa, and a space that is geared towards energizing patrons and leaving them ready for their next visit.
Title Boxing Club – North Park
Sometimes you need an outlet to let out your frustration from the stresses of the workday. At Title Boxing Club, you're guaranteed to have a killer workout whether it be during a martial arts class or traditional boxing on a bag. Each class incorporates cardio intervals, full-body combinations, and an energy level unparalleled.
Glide Training Co. – Little Italy
The jack-of-all-trades when it comes to fitness classes, Glide Training Co. has something for everyone. From plyometrics to interval training, strength endurance to cardiovascular activity, you definitely won't ever be bored coming here. They also offer private training and sports-specific clinics when you want something different from a group class.
Belle + Barre – Hillcrest
Barre is a unique type of workout class that will have you pleasantly surprised at just how difficult it is. This place is not your typical barre gym though. Belle + Barre is set in a heated room, with strength training and cardio mixed, providing a wholly unique workout that will definitely have you feeling the burn.