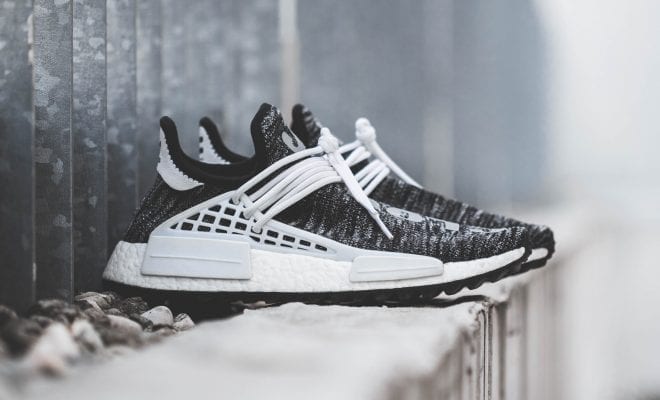 Lifestyle
Sneaker Guide: Best Shoes for Your Active Life
By
|
With the numerous performance footwear options available nowadays, it can be tough to narrow down your decision to shoes that perfectly fit your needs. Thankfully, we've broken the best of the best for whatever activity you need your shoes to fit.
Men's Sneakers
Best For: Running
These are perfect for the active runner who likes going for their runs when the moon is out. They are sleek enough to even pass for regular wear throughout your days. The accent are made out a material that will light up at night, allowing you to safely run while the sun is down.
Best For: Gym
These are great for those high intensity workouts in the gym that will you have working up a sweat and burning those calories. The low-ground offering in the sole provide a good grip, and are perfect for anything from box jumps, to squats, and everything in between.
Best For: Hiking
These shoes mean business when it comes to even the toughest of trails out there. They are as solid as they come, with thick rubber soles, and enough grip to help you hike up even the steepest of hills. They even come with the FootShape toe box, which allows your toes to relax and spread out naturally, making it so you don't have to heavily break them in when you first put them on.
Best For: Casual wear
These sleek looking sneakers are the height of current style when it comes to performance wear shoes. Ultraboosts are extremely comfy, with some of the best cushioning, allowing for natural movement and reliable traction. They're exceptionally lightweight, and give a premium wearing experience the moment you try them on. Plus, with tons of different color options, you can find the perfect pair for any outfit you have.
Women's Sneakers
Best For: Running
These supportive sneakers are great if you're a serious runner. They are sturdy enough to stand up to even the steepest training, whether it be for an upcoming marathon or a nightly run. It sole and arch will have you running pain free and gliding around during your runs.
Best For: Gym
These are super versatile and are extremely comfortable, making them perfect for any workout you have in the gym. They are super supportive, and the mesh outer layer of the shoe allows for exceptional breathability. Plus, they're super stylish and are perfect for day-to-day wear as well.
Best For: Hiking
These shoes seamlessly blend functionality and style, making for a phenomenal hiking shoe. With a plush sole, waterproof upper, and a lightweight feel, these are a must-have for the next hiking trip you have.
Best For: Casual wear
Well well. It looks like Adidas knows a thing or two about comfort when it comes to everyday athletic wear sneakers. These Pureboost's are woven, allowing for supreme breathability, and with a variety of colors, it's easy to find one to match your everyday outfits.