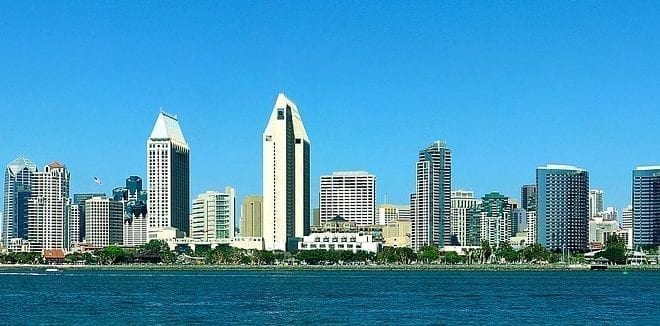 Lifestyle
Student Organizations Making A Difference
By
|
Universities are an integral part of San Diego county, and offer countless amazing opportunities. Not only are they beacons of education for students to pursue their dreams, they also are significant contributors to the development and well-being of our communities. Students of today have shown that they place a higher importance on having the opportunity to make a difference in today's world and contribute to making their communities a better place. Student organizations are doing some incredible work by taking part in projects to support those in need.
At the newest university in San Diego county, California State University, San Marcos, students are participating in a program with Wounded Warriors, which deals with building new houses for veterans in North County. Veterans wounded in the line of duty face dire challenges when they are shipped back to the states. Those who are unable to work or afford the cost of living often end up in run down homes, or even homeless. Sigma Alpha Epsilon, a fraternity on CSUSM's campus, saw this as completely unacceptable. They decided to partner with the Wounded Warrior foundation, and pledge their help in building these new houses in order to give these brave men and women a chance to live comfortably, without worry. So far, it has proven to be a major success.
Tommy Lavake, a member of Sigma Alpha Epsilon, said, "Being to come out here early in the morning with all my brothers and help build these homes is truly indescribable. Seeing the look of complete appreciation from these veterans is something i'll never forget". The fraternity has been involved with Wounded Warriors for over 2 years now, and it is something they truly cherish to be able to do.
UCSD students are also doing their part in making a positive impact on their community. The Education Corps is an organization that is dedicated to advocating for a positive outlook towards schools for the youth of San Diego county. They actively look to fight poverty among under-privileged children of San Diego, pairing them with a student tutor or mentor. A few members of the Education Corps have actually logged over 80+ hours tutoring and helping young students with school work and studying. Some events they have include a school supplies drive to provide the necessary supplies for those who cannot afford it, in order for them to achieve success in school. They have also partnered with several schools within the area to offer tutoring to students that have recently emigrated to the U.S. to escape harsh conditions in their home country.
Students at universities in San Diego county have realized that participating in service to their community can be just as beneficial as learning something new in class. Being involved in organizations like this allows them to interact with people they may have never interacted with before. Experiencing that feeling of doing something good for a complete stranger and knowing that you actively played a part in making your community a better place is what we need in today's world. The students of these universities are just that,  leading the way to a better future for San Diego county.