Lifestyle
Stocking Stuffer ideas for the whole family
By
|
Finding the perfect gift for everyone in your family can be a challenge. Every holiday season, there is always someone that gives you the dreaded, "Thanks….did you keep the receipt?" In order to avoid people returning your hard work, we have comprised a list of great stocking stuffers for the whole family.
For the music lover
Wraps headphones are the must have accessory for anyone and everyone who enjoys music. Perfect for stuffing in stockings, Wraps won't slip out of your ears and they won't tangle up into a cluster of chaos. Wraps not only offer crystal-clear, high-quality sound but they also look super stylish! When they're not in your ears, wrap them around your wrist for a fashion statement.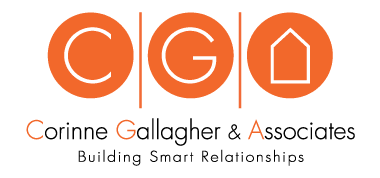 For the fitness fanatic
Every athlete, fitness fanatic and weekend warrior will be stoked to find a PerfectShaker peeking out of their stocking on Christmas morning! The PerfectShaker is the perfect fitness accessory to hydrate and fuel, like your favorite hero. It comes equipped with a stay-open flip cap, screw on lid and extra wide mouth to make consuming easier. It's also the only bottle with ActionRod Technology with the agitator bouncing up and down to create delicious and nutritious mixes.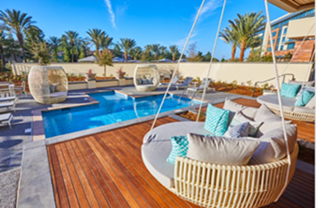 For the beauty lover
Give the gift of enhanced hair this holiday season with RG Cosmetics, an innovative line of haircare products that uses the most up-to-date scientific advances to create unique treatments that help protect, restore and beautify hair. RG Cosmetics works closely with chemists to develop high-quality products that effectively target the core issues that keep hair from looking its best. It helps create hair that's not just perfect, but perfectly you.
For the home chef
Cleaning up from the latest kitchen creation will be a cinch with The Ringer — the one tool that will save your favorite cast iron pan. The stainless steel chainmail rings create a textured surface that's ideal for scratch-free, heavy-duty scrubbing. All you need is warm water! Still feeling a little lazy or the wine kicking in? Not to worry. The Ringer can also rid wine glasses of days old party remnants. Now, that sounds like a gift.
For the Earth lover
This season, give someone you love Somersets, which will soothe and heal skin while you shave, with all natural ingredients. Somersets offers the following benefits with their great ingredients:
All-natural, vegan ingredients such as Tea Tree, Aloe Vera, Juniper Berry, Camomile and Cedar Wood Oils that are only plant extracted and never tested on animals
No cuts or razor burn; Somersets offers "the world's most comfortable shave"
Up to 90 shaves from one compact bottle, only 3-4 drops per shave
No water needed, making them ideal for home, gym, and travel
Hand luggage and TSA friendly
For men, choose from Maximum Glide Shaving Oils in Original, Extra Sensitive, or Tough Stubble. For women, choose from Extra Sensitive for Legs and Underarm or Delicate for Bikini Area.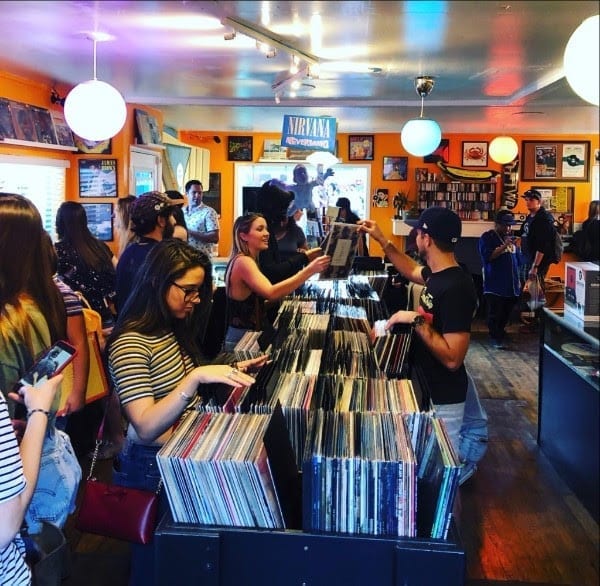 For man's best friend
Charlie and Spike's WagSwag interchangeable Harness and Fashion Fronts are the go-to holiday gift item for pets this season. Choose daily from an ever growing variety of Fashion Fronts to change up your dog's look and express their individual style. You can also work with Charlie and Spike to customize a design of your very own!
For the Wino
Show someone your love with Just the Wine Drops. Now that Christmas is getting closer, wine enthusiasts are a little more excited than usual to pour a glass of their favorite vino. However, for some indulging in wine can mean experiencing terrible side effects such as stomachaches, rashes, and headaches that are not typical of the "I drank too much" hangover. Rediscover the joy of drinking wine with the effective and flavorless, Just the Wine drops which successfully reduces the sulfites in red or white wine and champagne, so you can get the same taste without the negative side effects. Simply add 3 drops of Just the Wine into a standard glass of wine and swirl for 20 seconds. Just the Wine Drops will be perfect for all the wine lovers in the family.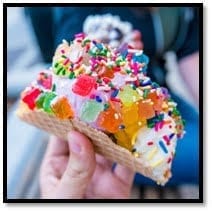 For everybody else
Give the gift of beautiful skin while helping people around the world with Green Goo ®. This organic skincare line provides pure, natural and healing ingredients to nourish skin. Green Goo believes in using only the highest-quality, natural, beneficial ingredients the earth has to offer. These products are being used with the Mandela Foundation for their portable hospitals, with World Vision for their Somalia team helping with wound care and even John Hopkins! Your purchase and gift will contribute to offering clean products around the globe.
These natural products come in a variety of types, uses, and sizes! Try Green Goo's brand new natural soap!