Lifestyle
Last minute stocking stuffers for him
By
|
Shopping for the men in your life can oftentimes be the most difficult things to do. Whether it is a significant other, a dad, a grandpa, a son, etc., men like to have cool gifts too, whether they admit it or not. We are making it easy to shop for the fellas this year with these seven great men's products.
Conscious Step has partnerships with some of the world's most prestigious charitable organizations and together they are using fashion to bring awareness to global issues and fighting for causes that matter. What better gift to give for every man in your life than fashionable socks.
This holiday season make "An Ordinary Purchase with Extraordinary Purpose" with the Conscious Collection boxes. Each pair is individually embroidered and uniquely designed under the highest ethical and sustainable standards to fund quantified impact for the planet and all the living beings that inhabit it.
While Mixed Chics offers established beauty products for the hair of multicultural women, they also give men the chance to join in on the fun with their line of men products. With HIS MIX collection, men of various ethnicities and hair types can wash, condition and groom their hair with potent elixirs designed to provide the highest quality hair care. Add any one of these products to a man's stocking this holiday season.
As a last minute stocking stuffer for the men in your life, be sure to pick up BioClarity and have their skin radiate. A new and innovative skin care system, BioClarity works to clear and balance your skin without pesky skin irritations such as dryness, itchiness and redness. While a myriad of skincare products promise to enhance your skin the way you always wished, it's BioClarity's new ingredient that differentiates it from the rest. A natural way to achieve beautiful skin, BioClarity is the natural remedy everyone needs to achieve silky smooth skin.
With the holiday season around the corner, the new Kelvin 36 is a tool everyone needs in their home. Whether you are hanging Christmas lights along the roof, putting up a wreath on the front door, or even fixing those loose screws and hinges that need to be tightened before family comes into town, the Kelvin 36 is an all-in-one tool that can do everything.
A combination of innovation, creativity and convenience, this marvelous multi-use device will come in handy when you least expect it. With Kelvin 36 you can fix toys and chairs, hang up paintings and pictures, and put together shelves and cubbies. This fun gadget is also perfect for DIY projects!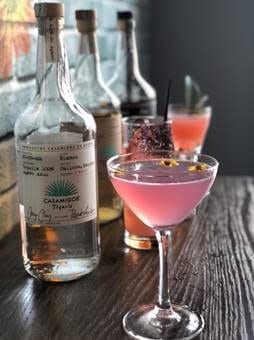 The 1 Voice Bluetooth Beanie lets him listen to music or talk on the phone wirelessly. Built to provide high-quality audio and superior functionality, the 1 Voice Beanie is the new tech tool ready to make its mark on the tech-savvy world. Made from top quality knitted fabric, 1 Voice is equipped with built-in headphones that allow him to be hands-free, while streaming his favorite tunes. With a battery life that lasts up to 10-12 hours, he will have long-lasting warmth all winter season. Get this amazing product today and add it to your special guys stocking.
Buy a man a shirt and he'll have something to wear for a day, but get him a menswear subscription box and he'll have something to wear forever. Fellas: no more dreading going to the mall! Designed for the man who is always on their suit and tie game, The Tie Fix is a subscription tie and accessories box service that, for a monthly fee of $14.99 or a prepaid subscription of $149.99, will have you looking sharp all year long. From business professional to casual street style, The Tie Fix offers a range of styles to fit your needs. The perfect gift or stocking stuffer for those hard working hubby's, head honcho dads or college grads getting ready to enter the corporate world, The Tie Fix is a perfect complement to every tie lover's wardrobe.  Each month, a box containing two ties and two accessories (socks, bracelets or cuff links) will be delivered right at their doorstep.
Every man needs the perfect accessory. What better stocking stuffer then The Secret Agent Cufflinks and Titan and Vulcan Multi-Tool Collar Stays from Exuvius. Exuvius reflects both a gentleman's personal style and practical solutions. Exuvius believes in epitomizing both function and fashion as a vital aspect of a man's dressed up wardrobe. Exuvius' passion for spreading knowledge, utility, and style stems from their belief that the contemporary man is capable of more. Exuvius products aim to empower the modern man through the craftsmanship of a stainless steel men's appointment collection that's as practical as it is dapper.