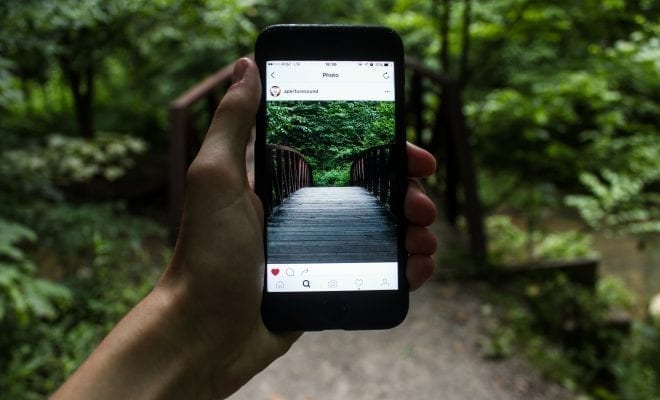 Lifestyle
Step up your IG game with these tricks
If you seriously want to step up your Instagram game, there are better ways to do it than "buying" followers. It's time to bring your pictures to the next level. Here are some tips on how you can take your Instagram from average to trendy.
Aesthetic
When people click on your Instagram profile, what pictures pop up? Are they all similar in style, or are they different? If you want your Instagram as a whole to look cleaner and more professional, consider choosing an aesthetic. This doesn't mean to edit every single picture with the same filter, but they should all compliment each other. For example, if you want a simple and trendy aesthetic, choose a theme that has dimer features and darker contrasts. Don't use bright colors in your photos, or if you want to, make sure you lighten it so the color doesn't look as bold. If you want a fun, loud Instagram, make your aesthetic bright with colors and lots of bright contrasts. Your aesthetic should represent your personality, so choose wisely.
VSCO
This trendy app is the ultimate way to edit your pictures. If you pay a small monthly fee you can have access to all of the filters that they have. You can also post your pictures on the app so that other people can be in awe over your photography. This app is perfect for people of all ages and can help everyone achieve their Instagram goals.
Sharpness
The only people that can get away with posting a blurry picture and still getting 2.3 million likes are celebrities. If you post a blurry picture on Instagram, your followers may think that you don't care about your social media image, and you won't get likes on your picture. To make sure that you never post a blurry picture again, consider sharpening it. Sharpening it will make your picture appear more clear and professional.
Follow @instagram
Participate in Instagram's projects and they just might feature you. They will add you to the "suggested users list" and this will help boost all of your followers. This is the best alternative to "buying" your followers.
Black and White
Sometimes a black and white photo is what can take your Instagram to the next level. Black and white creates a timeless tone to your pictures. This effect is also helpful if your photo has "bad lighting" because it'll transform your picture from average to classic.
Be Original
If you are going to post a banzi bowl picture of you at the beach, at least make it creative. Everything has been done before so you have to find ways to stand out. Add a trendy filter or think of a witty caption so your picture doesn't seem as bland. There is nothing wrong with posting pictures that many others have posted, you just have to make yours stands out.
Rachel Deitch
"When asked, 'How do you write?' I invariably answer, 'one word at a time.'"-Stephen King