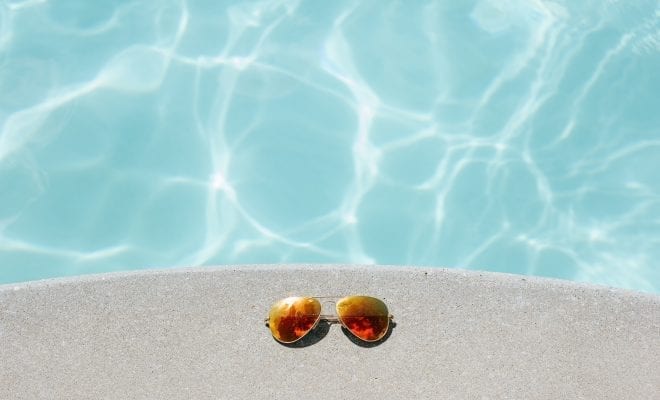 Lifestyle
Natural Skin Care Made Easy
By
|
The sun is out and brighter than ever. Sometimes sunscreen just won't be enough to keep your skin looking vibrant and fresh. To fight the signs of skin damage and to protect your complexion naturally, there are some tricks . Have fun in the sun while ensuring that your skin doesn't get damaged by harmful UV rays. You may just have the ingredients for natural skin protection in your house right now.
Coconut or Olive Oil
Use lotion that has coconut or olive oil to bring moisture back to your skin. These oils will work with your skin in order to further protect your complexion, especially those of you with fair skin. Try infusing these oils into your diet as well. They'll keep your skin (and hair) looking beautiful.
Green Tea
Green tea has been proven to prevent skin cancer and boosts your immune system, which will heal your body from the inside out. Start your day off with green tea, or bring it to the beach to hydrate yourself throughout your sun bathing session.
Tomatoes
Tomatoes have the antioxidant lycopene, which means that you should keep tomatoes in your diet in order to maintain a healthy skin tone. Tomatoes boost your skins natural resistance to the sun. Along with tomatoes, you should always keep vegetables active in your diet as well. Natural foods will help your body adjust to the sun and protect your skin.
Vitamin E
Vitamin E is found in dark green vegetables including kale. These dark greens are bursting with Vitamin E that will protect you from the sun. Make sure to get your daily dose of vegetables so that your skin stays pure and healthy no matter how hot it is outside. If you aren't a fan of vegetables, but want to get your daily dose of vitamin E, you can still get your intake from spices, including basil, parsley, and rosemary.
Pomegranate
An amazing super food that will protect you from the sun is the pomegranate. If you are serious about skin protection, then you might want to consider incorporating this your diet. There are high levels of ellagic acid that the pomegranate will help produce and maintain, which offers a strong protection from the suns unrelenting UV rays. Your skin can be protected 20% more by ingesting this fruit. Whether you have pomegranate for a snack, or have a cup of pomegranate juice, this fruit is a must-have while thinking of skin care.
Dark Chocolate
That's right, dark chocolate. Now you no longer need to feel guilty while indulging in a little chocolate, because it's good for your skin. Chocolate has antioxidant flavanols, which increase resistance to the UV rays. Dark chocolate is the perfect way to protect your skin, and feed your sweet tooth all in one.
Reduce your sun damage risk by indulging in these foods, drinking tea, and consuming the right oils. Take care of your skin, while getting a summer glow that is healthy for your body.