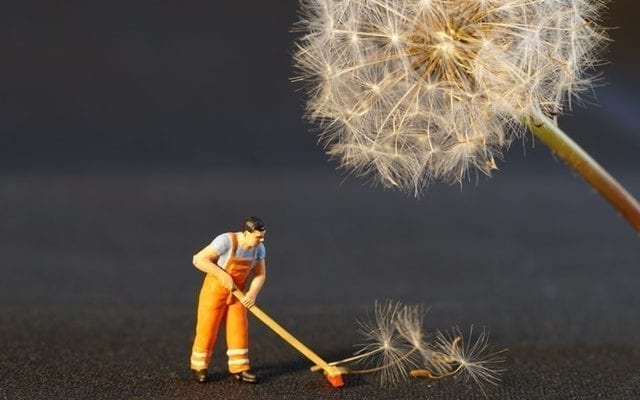 Lifestyle
Don't Miss These Most Neglected Areas During Spring Cleaning
By
|
With the weather warming up, it's time to shake out the winter blues and get down and dirty with some deep spring cleaning. Spring cleaning is the perfect chance to brighten up your home, and get a head start on the upcoming season. Plus, there are a lot of areas of your home that get neglected week to week, so this is a great opportunity to give a little TLC to those forgotten (and probably very dirty) nooks and crannies.
Outdoor Cleaning
When was the last time you cleaned your doormat? Give your welcome doormat a good shaking, and be sure to get out all of the larger pieces of dirt and debris that get caught up in it. One of the best ways to do this is to take it outside and give it a good whacking with a broom. This will ensure that your doormat is functioning at peak efficiency, and your clean floors inside will be all the thanks you'll need.
The Kitchen
The kitchen is one of the areas in your home that likely needs the most thorough cleaning, so give it some love. While you keep counters wiped down and the stove looking clean from day to day, start your spring cleaning in the kitchen by sanitizing your sink. Grap an EPA-registered disinfectant, or you can make your own. To disinfect, clean your sink with soap and water, then spray a mist of vinegar, followed with some hydrogen peroxide, then let it air-dry.
Move on to your dishwasher and clean the inside of it by running an empty cycle with a product like Dishwasher Magic
. This will kill any lingering bacteria like E.coli, which can especially build up over the colder months of the year. To clean the outer surfaces, shake some baking soda over it and scrub it with a damp sponge to remove any stuck-on foods or stains. For your refrigerator, make sure you pull the drawers and shelving and soak them in hot water to get rid of any debris. Wipe down the outer surfaces with Windex or your preferred cleaner.
Flooring & Upholstery
Your carpets, hardwood and upholstery have taken a beating, to be sure to get them deep-cleaned and ready for another year of wear. Shampoo carpets with a carpet cleaner, and make sure you're careful when you move your furniture. Open your windows to speed up the drying process, which can sometimes take a day or more depending on how large the area is.
If you have hardwood floors, it's a good idea to apply a fresh wax or apply a sealer to keep your floors ready for continued wear. Applying wax or sealer will give your floors a fresh look, and will help them last longer. Be careful when moving furniture as to not scratch your floors.
Walls
Yes, you may need to cleaning the walls. Over time walls can looking slightly discolored due to buildup of dust and grime, so giving them a thorough washdown is a good idea. Use a sponge and dishwashing soap, and wash your walls in sections. Use a mop to reach those higher spots, and have two buckets on hand: one for dishwashing and another for wringing out your sponge.
Lighting
Light fixtures are often overlooked when it comes to spring cleaning, as they accumulate large amounts of dust on the top of them. A few minutes with a stepladder and some all-purpose cleaner will give your light fixtures a new life. Be sure to also dust those ceiling fans to remove dust which can accumulate over the year.