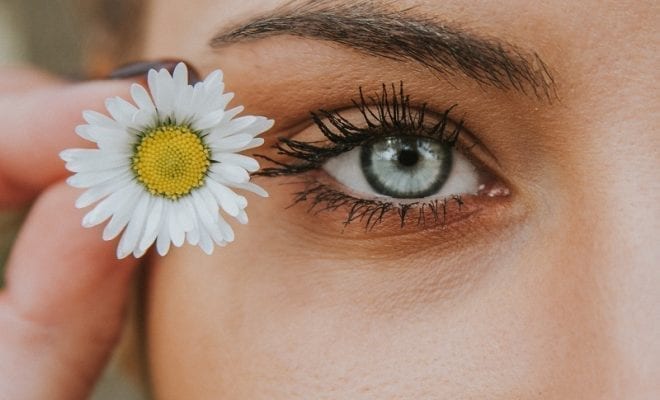 Lifestyle
Skincare Products to Combat Fall Dryness
By
|
The seasons are changing and with those changes come new fashion, colder weather, and dry skin. Dry skin can cause wrinkles, dry patches, and cracked lips which leads to intense discomfort. Luckily for you, I tested out a bunch of overnight moisturizers, eye creams, and serums, and these were my top product picks that will rejuvenate your skin and protect you from the changing fall weather.
This overnight eye cream is essential to healthy and glowing skin, protecting your skin after a long day in the sun, squinting, and dryness. Estee Lauder's Advanced Night Repair Eye cream focuses 10 times more on repairing your skin and is proven to bring a gentle glow to your complexion. The special combination assists with dark circles, aging, and puffiness, allowing you to look and feel recharged.
The Ren Clean Evercalm Overnight Recovery Balm will save your skin as you sleep by activating oils to moisturize and strengthen unevenness and get rid of the irritation. This product works for oily, dry, sensitive, or normal skin; perfect for anyone. This product has a protective barrier that will nourish and replenish your skin as you sleep. This is perfect for anyone dealing with skin issues due to the weather, or anyone who wants to try something new for their skin and you'll be thankful you tried it.
The Summer Fridays Overtime Mask uses exfoliating properties found in apricot seed powder and pumpkin to get rid of dead skin cells. This product is perfect for anyone who is insecure about their pores, uneven texture, wrinkles, and dryness. If you want glowing and youthful looking skin, this mask is filled with antioxidants and brightening properties along with a small dose of exfoliants that will gently smooth the surface of your skin.
The Baking Soda Liquid Pore Cleanser is the deep cleaner cleanser that you've been searching for. This face wash uses baking soda as a secret weapon to cleanse your pores and removes dirt with much more ease than other cleansers. This mixture exfoliates away your dead skin cells revealing your natural glow and smoothes your skin while adding moisture. The Hypoallergenic cleanser is proven to help your skin feel healthier, lighter, and smooth.
The cooling mixture of this mask is filled with minerals and antioxidants that work together to make sure your skin gets the vitamins and moisture it needs during this weather.  This radiant mask gently exfoliates your skin and opens your pores to create a smooth and vibrant look.  The texture of your skin will be changed with the assistance of this skin miracle and will make your skin radiant and youthful.