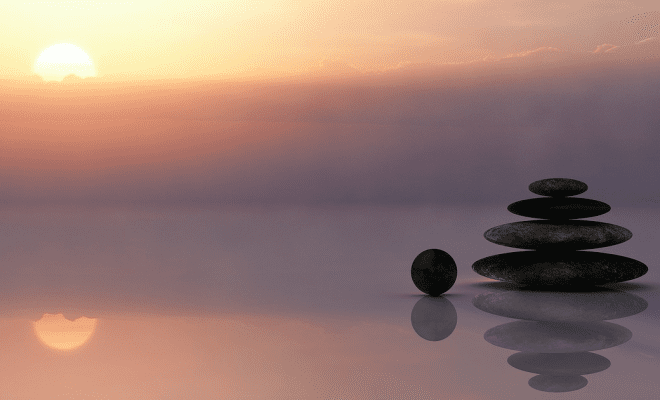 Lifestyle
Meditation Tips for Beginners
By
|
You feel your heart speed up when you think about your busy schedule of going to work, working out, exercising, and maintaining relationships. It is easy to lose sight of your goals and to become overworked, causing a lack of peace inside yourself. Meditation is a way for you to detach and escape from the pressures of the real world, allowing yourself to recharge.
The Kadampa Meditation Center inspires you to join the path of healing with interactive retreats in Joshua Tree or you can join the Mini Retreat where you will learn about passion and acceptance. You can explore the different classes that are offered here, or you can learn more at an open house and find out what classes would be the best fit for you. Meditation is about finding what works for you, and learning how to heal through calming energy. Expect to feel welcomed with open arms whether you are a beginner or highly skilled in this art already.
Another space in San Diego that will teach you the art of meditation is with the  Free Meditation Classes in San Diego , with structured courses that Sri Chinmoy taught himself. Sri always spoke and instructed meditation for free, and this concept is continued through these classes that will teach you how to heal and what methods will work best for your lifestyle.
Breathing
The first step of meditating is learning how to control your breath and focusing on clearing your mind of distraction. Close your eyes, take a deep breath, and focus on breathing in, and then breathing back out slowly. It can be hard to sit and focus on your breath, but once you master how to properly inhale and exhale, you will have mastered how to transcend yourself into total relaxation. Knowing how to properly breathe can be an aid in calming yourself allowing meditation to be much more enjoyable. Your mind can be very busy and overwhelmed, so it is important to master this before anything else when it comes to this lifestyle.
Posture
The next step is to focus on your posture and how you sit. Slouching may be a part of your daily routine that you are unaware of, but with meditation sitting up straight is extremely important. Your mind and body are connected and have the ability to influence each other. If you sit still with a straight posture, your mind will not be distracted and you can focus on total and utter relaxation. There are multiple different ways on how to position yourself while starting to meditate. In, How to Find the Right Meditation Posture for Your Body, it states that the 6 different ways to position himself are specific to your: eyes, chin, spine, sitting bones, arms, and knees.
Walking
If sitting down and being still is something you don't think you can do, walking may be the better option for you. Many people think that meditating is sitting down with their legs crossed with their hands on their knees. Although this may work for some people, the alternative of walking may work better for you if you tend to get distracted easily. Make sure to find a space that you are comfortable in and an environment that will soothe your inner thoughts, allowing you to release toxic energy.
Allow yourself to get moving and walk along your favorite trail or on the warm sand at the beach in order to fulfill your relaxation needs. The most important thing is to make sure that your breathing is consistent. Your breath will be your compass when it comes to mediation and the center of all positive energy.
Meditation allows you to be less bothered by the little things by dedicating time to emptying your mind of stresses and filling it with relaxing thoughts. The point of meditation is to have you focus on the bigger picture, allowing you to let the little things go, as they do not matter as much as your health and well being. Meditation permits you to take a step back and realize that some problems and worries are not worth the stress. Relieve stress and live a life that is focused on your breath, and make sure to take a little bit of time out of each day so that you can allow yourself to distress from all of your worries.