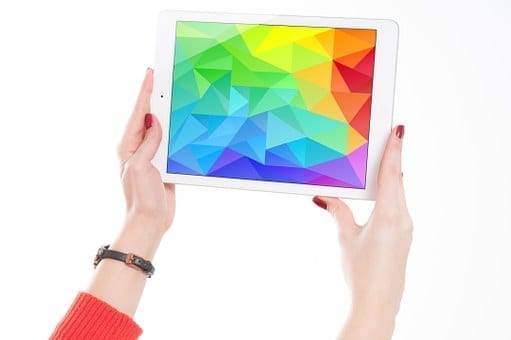 Lifestyle
iPad Art Apps to Bring Out Your Inner Artist
By
|
The iPad has come a long way since it was first released in 2010. The device has evolved to become a great tool for productivity, education, and entertainment, but many don't know of its amazing capabilities of producing incredible digital art. To take it one step further, the release of the Apple Pencil gave iPad users the ability to paint, sketch, and create magnificent works of art, just as if they were taking a brush to a canvas. There are now a variety of apps that can be used to create digital works of art on the iPad, so we've rounded up the best of the best so you can channel your inner creativity.
Paper is one of the best apps you can use to do your drawing and sketching on. It is perfect for jotting down new ideas in your head, or creative hand drawn presentations, bu it also comes with a comprehensive selection of art tools that can be used to create some incredible detailed and beautiful work. You'll find brush tools, layer editors, and different paint and pen strokes. You can create your own color swatches, so all of your creations pop with vivid detail. All of your sketches and notes can be divided into notebooks, which can be decorated with custom art. Paper is free, but you can also pay for the $5.99 six-month subscription, which includes extra tools and designs.
Sketch Club is unique among other art apps in that is allows for you to join a community of artists, where you'll be able to share you works of art with others. Sketch Club brings a social media element to your artwork, and allows you to collaborate with other creative minded individuals. You can live stream your drawing sessions, and receive real-time feedback from other artists. There are also tutorials, and live classes you can take to help sharpen your artistic ability.  In-app, you'll be able to utilize a variety of different brushes and strokes, along with the vector tools and over 64 layers available for you to let your imagination run wild. Sketch Club is $2.99.
Pigment is the ultimate adult coloring app for those who loved filling in coloring books when they were a kid. This app allows those who may not be amazing artists to still be able to apply their creative passions through art. With over 24 different pencils, brushes, markers, and watercolors, you can put your own unique spin on a thousands of pre-drawn images. You can even upload or draw your own images if you like. Pigment makes sure you always get the exact color you want to use with their advanced color wheel, which saves all your color creations if you want to use them later on. When finished, you can share your creations on social media, or even print them out and display them proudly to friends and family.
Zen Brush 2 gives users the ability to create beautiful images using the East Asian ink brush, which produces silky smooth brush strokes. This app is great for practicing and creating calligraphy, with a wide selection of Asian-inspired backgrounds that add a perfect zen-like quality to your creations. With the apps upgraded graphics engine, your art will be complimented by a dispersion component that gives it a three-dimensional effect. Facebook and Twitter integration is there to allow for quick publishing to your social media accounts. Zen Brush is $2.99.
Pixelmator is known for being one of the best all-around apps out there for serious artists. Some of the best works of digital art have been created using Pixelmator, which is not surprising, considering the incredibly dense list of features that it comes with. With the full-featured painting suite, there are graphic design tools that can be used to create detailed three-dimensional images along with advanced photo editing if you want to cross mediums in your artistic ventures. Pixelmator is $5.99 and is a one-time purchase, giving you the greatest bang for your buck when it comes to artistic iPad apps.