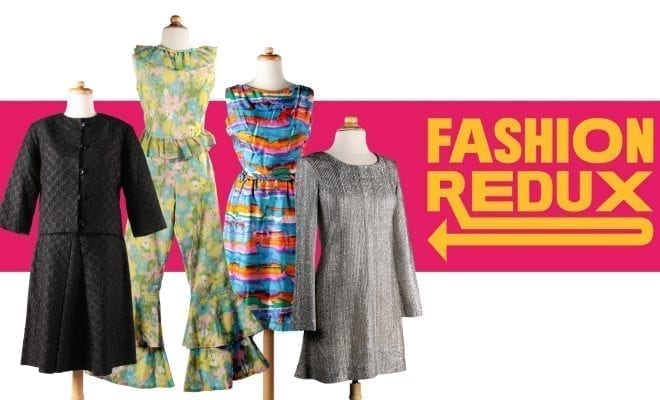 Arts
Fashion Redux: 1960s Gets Re-Imagined
By
|
Daring mini skirts, smart suits, and floppy hats. 60s fashion is still very much a part of today's trends, inspired by Jackie O, Britian's "mod" movement, and the beginning of hippies. Rising hemlines reflected the era's sweeping political and cultural changes, which resonates with today's tense political climate.
Fashions from the 60s have been reinterpreted by fashion students from the Mesa College of Fashion & Design, brining renewed attention to the decade and how our history impacts us today. Fashion Redux is an annual collaboration between the San Diego History Center and Mesa College. The San Diego History Center has a collection of over seven thousand historical garments and each year, fashion students come into the History Center archives and get inspired to re-imagine pieces into unique designs. For the eighth year in a row, students are using garments from the History Center's vast costume collection as an inspirational springboard for their own contemporary designs.
The History Center inspiration garments and the student garments inspired by the historical pieces will be on view in the San Diego History Center until March 10. Fashion Redux is one of the many ways that the San Diego History Center is working with the community to show how history is still relevant today and connect the past with the present and future. Just like trends often circle back into style, history continues to inform and inspire our actions today.
On Friday, March 8 from 6-8 pm, the Fashion Redux Finale Party will be an evening featuring models wearing the student garments, a lecture on 1960s fashion by Mesa College fashion professor, Susan Lazear, and light refreshments. Attendees are encouraged to come dressed in their own 60s inspired attire will have the opportunity to vote for the People's Choice Award. Tickets are $8 for students and members of the San Diego History Center, $10 for general admission. The event often sells out, so purchase your tickets here.