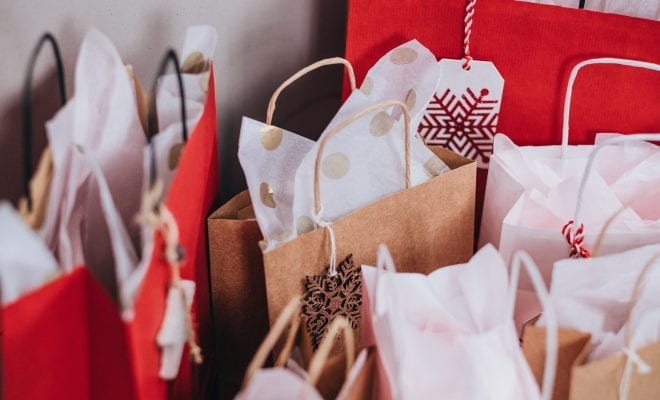 Lifestyle
Crime Prevention Tips During the Holidays
By
|
The holiday season can be an opportunistic time for criminals to strike. Don't let the cheer of the holidays cause you to let your guard down, especially with a home packed full of gifts for friends and family. Here are some tips to help you celebrate safely and happily this holiday season. 
At stores
Always be aware of your surroundings.
If possible, shop with a friend.
Remember where you park, and make sure the area is well-lit and easily accessible.
Be mindful of how you carry your wallet or purse.
Place all purchased items out of sight in your car or in a locked trunk. 
Online
Avoid clicking any unsolicited links emailed to you.
Make sure your computer anti-virus program is up-to-date on all the computers you use to do online shopping. 
Use strong passwords that do not contain easily guessable information, and be sure to update existing passwords frequently. 
Do not pay sellers online via a wire transfer or prepaid debit cards. Chances are they are practicing fraud. 
Keep an eye on your bank transactions for any unauthorized transactions. 
Stay off public computers for online shopping, use a secured home network instead. 
Maintain a keycode or password on your phones and tablets to prevent them from being stolen and used for purchases. 
At home
Always lock your windows and doors before leaving your home.
If you are going away for an extended period of time, ask neighbors or friends to keep an eye on your home while you're away.
Put any gifts away in a secure place out of sight from windows.
Be your Christmas tree is mounted securely to a sturdy base so it cannot be pulled over by pets.
After opening gifts, don't pile up boxes outside as it gives criminals the idea that expensive items could be inside. Instead, keep boxes inside until they're ready to be picked up by garbage services.
Package delivery
If possible, have the delivery person drop packages in an area out of sight.
Track your packages online and confirm they've been delivered. 
Sign up for text updates from FedEx, USPS, and UPS with estimated delivery times.
Consider installing a camera security system at your front door that allows you to communicate without opening the door or being at home.