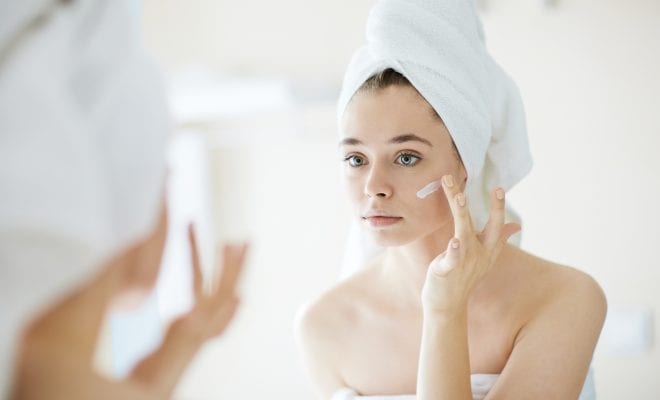 Lifestyle
Clean Beauty Products For Radiant Skin
By
|
As a society, we are becoming more and more aware of what we do to our bodies. From clean eating to an interest in fitness, the health and wellness industry is growing at an increasing rate. Coupled with society's environmental concerns, the desire to purchase ethical, non-toxic and organic products is becoming more and more of a priority these days. This increased interest extends into all facets of consumer products, including the beauty industry.
We've compiled a list of our favorite clean products that are cruelty-free and packed with organic ingredients that will keep your skin and body healthy and free of toxic chemicals.
This beauty cream has been a top hit on Etsy since 2011 and continues to grow its line with its various skincare products including masks, facial mists, serums and much more. Their handmade soap has all-natural and cruelty-free ingredients, including rosewater, aloe water, sodium hyaluronate, white tea, and rice. It is great for a skin that is normal, oily, dry or sensitive as it reduces uneven texture, redness, and dryness.
This all in one product can be used as a makeup remover, facial cleanser, and all-over body cleanser. For under $15, this product will leave your skin feeling refreshed and free of bacteria. It is preservative and fragrance-free, clinically-tested and dermatologist-reviewed.
This all-natural, vegan, cruelty-free, GMO-free product tightens, brightens and smooths your skin. The product contains Konjac Root Powder – Exotic flower from Asia which is rich in vitamins, and nutrients that soothe and calms the skin. It is beneficial in reducing discoloration and blemishes.
If you suffer from uneven skin tones, this product is for you. It can help control acne, dry out oily skin and even your skin tone. This all-natural mask is free of toxins, parabens, fragrance, sulfates and is cruelty-free.
The brighten up duo features a priming serum and a bright concealing elixir that evens skin tone and minimizes under-eye circles. This facial treatment helps alleviate redness and puffiness. Each of these products is made with clean oils and organic ingredients.