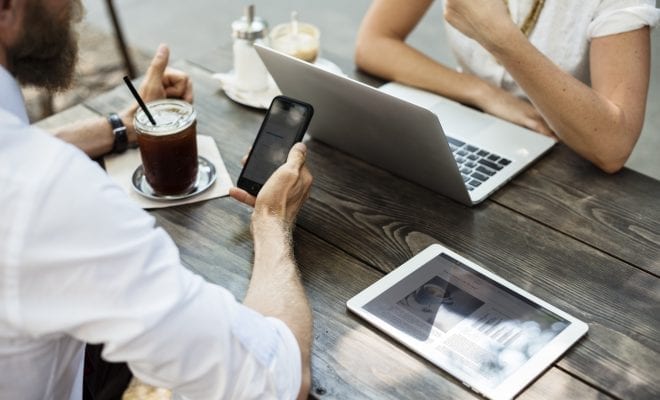 Lifestyle
Building Your Personal Brand
Living in the highly competitive age we're in, it's important to do what you can to stand out among the crowd. Today's job market is incredibly competitive, with countless people doing what they can to showcase what makes them unique over others. Now more than ever, it is important to develop your personal brand. By cultivating your personal skills, value, and can create a way for others to see the true value in what you can bring to organizations. Personal branding has been well known among entrepreneur types, but is now becoming necessary for all. Develop your personal brand and truly showcase your talents and value to the world.
One of the first steps you should take when wanting to build your personal brand is creating a website that showcases who you are and your vision. To start out, the website doesn't need to be super complex or flashy. You'll want to begin with something simple yet to the point. Maybe include a link to a well-polished resume, links to your social media accounts, and a concise yet informative bio of who you are and what you're about. In time, you can always add to it as you continue to develop your personal brand. For starting out, you'll want to include what you can offer to others, your core values, your passions, and your talents. This will give others a clear idea of what you're about and how you could possibly be of value to them.
If you don't already utilize social media, then it's about to become your best friend. Your social media profiles offer you an outlet to reach the huge amounts of people and build impressive social networks. Your profiles need to be consistent with your personal brand goals. You need to exercise caution with how you present yourself, since the greater visibility you have on social media can be damaging if your content is abrasive in any way. You need to be engaging with your followers, and taking the time to personally connect with people. This will result in building a stronger network, and making new potentially valuable connections.
Along with social media and a personal website, one of the most important aspects of successfully developing your personal brand is remembering to be authentic. If you want your personal brand to positively reflect who you are, you don't want to base it off something that is artificial. Pretending to be something you're not will become exhausting, and distract you from reaching your greatest potential. Knowing what your passion is, creating clear goals for yourself, and focusing on achieving them is what will propel your personal brand into being successful. The strength of your personal brand is not particularly calculate in numbers, but rather in meaningful interactions and encounters with others. When people know that you're brand is something that is authentic and trustworthy, it will result in a more positive and trustworthy experience.
Developing your personal brand takes time and patience. You won't create a solid foundation overnight, so don't be discouraged shortly after you start. Keep working at it everyday, treat it like an extension of your current job, and in time you will see the value of developing a strong personal brand.
Austin Schoonmaker
Avid writer and reader with a curious mind. I'm always looking to get the most out of life! Follow me on Twitter @whatsaschoon