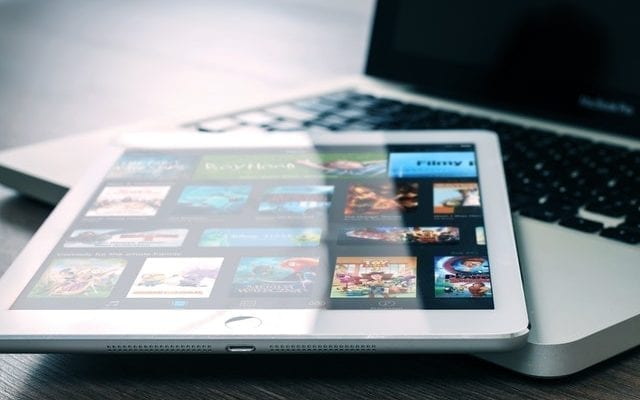 Lifestyle
Is the Tablet the future of computing?
By
|
When Apple released the iPad in 2010, an astounding 300,000 units were sold within the first day. Since then, tablets have exponentially increased in popularity, due to their portability and ease of use. Carrying around a tablet that weighs less a pound in your backpack as opposed to a heavy laptop is an attractive option to those who live busy, on-the-go lives. In 2017, tablet computers have become more advanced, blurring the lines in terms of power and capability.
Laptops running windows have in recent years have begun to adopt using a touchscreen, while including the classic clamshell form factor, complete with a touch pad and keyboard. While this increases the functionality of the device as a whole, the user experience is not as intuitive due to both the hardware and software. Standalone tablets are designed with creating a fluid user experience using easy to use software. However, this is what has made users hesitant to completely ditch their laptops and exclusively use a tablet. The operating systems used on most tablets, including iOS and Android, have. not been as robust and full-featured as laptop operating systems like Windows and Mac OS. However, with recent advancements in tablet technology, this gap is becoming more narrow.
The recently released iPad Pro comes with technical specifications that are very near being as powerful as those in a full featured laptop. With multi-tasking capabilities, fast processors, option to use a stylus, high storage capacities, and portability are making tablets an attractive option.The Microsoft Surface is another tablet-escque device that is bridging the gap between the two computing devices. An option for those who prefer Microsoft products over Apple products, it is another device that is highly capable.
In 2016 laptop sales declined at a steady rate, and laptop sales are predicted to continue their decline at the close of 2017. In the future, we will stride towards using a more portable and intuitive computing experience, driven by touchscreens. From students, to business professionals, the portability of the tablet will boost productivity across all levels.
I have personally switched from being a loyal laptop user to exclusively using a tablet for all my computing needs, ranging from writing, to editing videos and photos. Not only has it lightened my load and increased my portability of digital devices, it also allows me access to a massive selection of applications. If I need to snap a photo of a document at work, or scan a receipt and send it to my workplace Dropbox, I am able to do so with ease. Tablets may well become the preferred method of computing for those who value high levels of productivity and freedom to go about their daily digital needs. Only time will tell the fate of laptops as a whole, and whether they will be replaced by the tablets of the future.