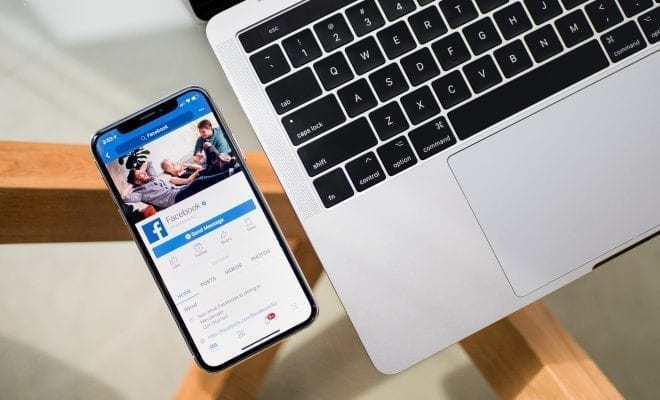 News
Tech Experts Compare Facebook to Cigarettes
Nearly a year ago, tech billionaire Marc Benioff warned people of the dangers Facebook poses to not only our democracy but our health. Benioff compared the social network to that of the cigarette industry, saying, "It's addictive, it's not good for you, there's people trying to get you to use it that even you don't understand what's going on."

Looking back on the past year, his words don't seem too far off from the truth. Facebook was wracked with scandal after scandal, showing to be instrumental in swaying public opinion on elections. Additionally, the social media site has been accused of spreading "fake news" which had a major impact on our democratic society. Last year was an eye-opening time that truly pulled the veil off the social media giant, showing its true colors in manipulating public opinion while also providing a highly addictive product that has been corroding the very foundation of our culture.

This sentiment has been echoed by countless other tech titans, who warn of the psychological addiction that Facebook brings. Early Facebook investor Roger McNamee wrote a Guardian column, warning that the company desperately needs to "address the harm the platform has caused through addiction and exploitation by bad actors." He adds, "I was once Mark Zuckerberg's mentor, but I have not been able to speak to him about this."
In a recent interview on CNBC, former Facebook president Sean Parker has even spoken out about the dangers Facebook poses to the health of our society. He describes the social network as being a dangerous "social-validation feedback loop" that plays a perilous role in "exploiting a vulnerability in human psychology." He is joined by former Facebook vice-president for user growth, Chamath Palihapitiya, who says, "The short-term, dopamine-driven feedback loops that we created are destroying how society works." Parker now identifies as a "conscientious objector" to social media, while Palihapitiya prohibits his children from using social media.

Jim Steyer, the founder of Common Sense Media, an organization that works towards promoting safer online protections for children, is in complete agreement with comparing Facebook to the cigarette industry. He tells Business Insider, "The cigarette comparison was awesome in my opinion because the average person gets it…There needs to be a global conversation about this, and there needs to be common-sense regulation of the tech companies."

Austin Schoonmaker
Avid writer and reader with a curious mind. I'm always looking to get the most out of life! Follow me on Twitter @whatsaschoon