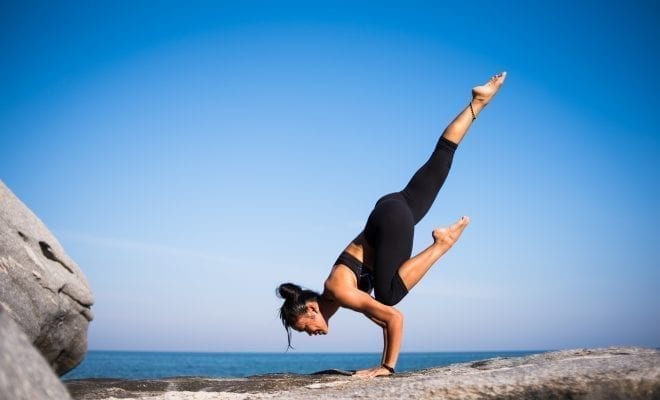 Entertainment & Events
Welcome Fall with Yoga at the Estancia La Jolla Hotel & Spa
By
|
It's time to enjoy the fall weather and the crisp breeze that is starting to fill the San Diego city. Celebrate with a with a 60-minute yoga class outside on September 29th, led by a Professional Yoga Instructor, and relax after with some delicious cocktails. Along with the class and cocktails, you will be a part of a spa service that will add to further relaxation. This Yoga Fall Special will be held at the Estancia La Jolla Hotel & Spa at 5:00 pm, with tickets starting at $35.
Another enjoyable aspect of this special day is that you can be a part of Restaurant Week in San Diego at Estancia's special restaurant Mustangs and Burros. You can sit down and chow down on a three course meal while enjoying exquisite food that will replenish you after your yoga class. Your three course meal includes many selections of diverse food such as Seafood Paella Risotto with your favorite fresh fish, or grilled steak cooked just the way you like it. You can also start your meal off light with a refreshing tomato and watermelon salad or a Local Halibut Ceviche with fresh avocado. Last but not least, you can never forget the dessert, which will be 
your choice of sorbet or a tequila fudge brownie sundae. Enjoy your meal that'll have your mouth bursting with flavor after your active yoga session and spa pampering.
San Diego local Morgan McClellan says, "I plan on going to this event because I love being active in yoga, and there's a special twist with the spa treatments and it's more of an experience than an event. I've never gone before so I'm really excited that I get to be a part of it."
This fun event is drawing quite the crowd, and as of today there are only 7 spots left that will fill up quickly. This event is the perfect way to relax and have a yoga class with a twist. The beautiful hotel is located about a mile away from Torrey Pines and has a "homey" feeling with the interior décor and has a family friendly vibe set to it. You can have a perfect spa day with the girls, and maybe even get a hotel room for the night so that you can further your relaxation into the night-time hours.
Another San Diego local Jamie Burns says, "My daughter just turned 21 so I'm really excited to take her to this special spa day, and to sip on cocktails with her. I've never gone to something like this so I'm really excited that me and my daughter get to do a fun activity together."
Make yourself feel pampered while also being active outside in the fresh breeze. You can make this a special celebration whether you want to celebrate a birthday, an anniversary, or simply just want to have a day with your girl squad. Make sure to reserve your mat and buy your ticket now, because you won't want to miss out on welcoming the new season ahead.