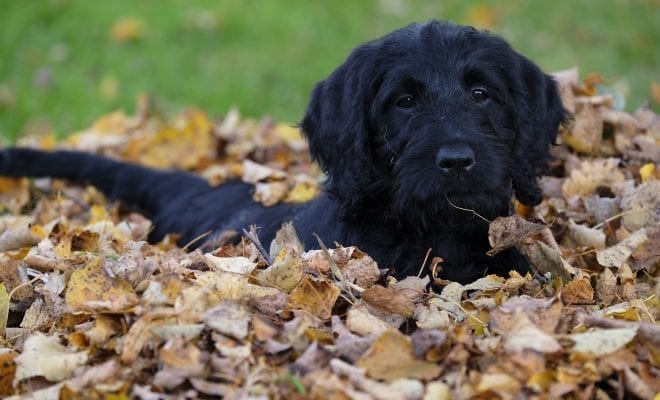 Entertainment & Events
This Weekend in San Diego 10/19-10/21
By
|
The season of spook is among us, which means San Diego is gearing up for Halloween in the ways we know best: parties, carnivals, and not-tober fests – and it's all about the dogs apparently this weekend… yay for furry friends. Plus, Dog Hous is celebrating their grand opening by giving out FREE FOOD! Whether you want to start celebrating Halloween early or enjoy a date out with the family, there are tons of festive things to do this weekend in San Diego.
Friday, October 19
Make some time for yourself by learning how to make mental and physical health a part of your everyday life from over 45 health and wellness resources. This Health and Wellness Fair will provide resources, flu shots, chair massages, fitness education, and blood pressure checks available throughout the event. Learn how to balance your life and figure out how to have some "you time" every day.
The Friends of Balboa Park Annual Awards Luncheon recognizes outstanding contributions and milestone accomplishments by Balboa Park volunteers and staff. The luncheon will honor and recognize distinguished talent and unequaled dedication among the Park's volunteers and employees throughout the year. Join the celebration this Friday at 11:00 am – 1:30 pm.
It's time to start Halloween early this weekend with a Division 23 Brewing's Halloween Party kicking off at 3:00 pm, where you can enjoy their award-winning Berliner Weisse. Dress in your most original get-up and you might win the prize for best costume! Or at the very least, sip on their limited Haunted Hazy IPA.
Saturday, October 20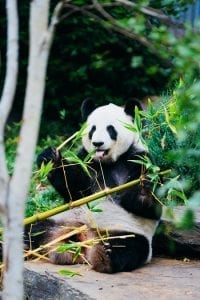 World Wildlife Fund (WWF) is making waves this fall with the organization's first-ever athletic, peer-to-peer fundraising event, Panda Paddle. The standup paddle boarding event, sponsored by Target, will take place in San Diego's Mission Bay this Saturday. Building upon WWF's over 50 years' experience addressing the planet's interconnected challenges, Panda Paddle blends a world-class stand-up paddle competition with a world-changing cause: protecting the natural world and all it gives us. Find out more here.
This 5k isn't like an ordinary run, because you get to eat every single mile you finish. There will be bites available at every mile stop, allowing you to refuel so that you can finish your race. Every participant will be able to attend the beer garden as well as be invited to a mini workout and cooking lesson. The tickets start at $25 and certain finishers will be rewarded with a cash price. Head to Liberty Station and eat your way to the finish line this Saturday at the tastiest 5k you'll ever be a part of.
Enjoy a paw-some Saturday out in the San Diego sunshine at the Howl-o-ween Carnine Carnival at Dusty Rhodes Park. Annual Howl-o-Ween Canine Carnival will be held from 10:00 AM to 4:00 PM.  It's Howl-O-Ween Party and Street Fair for OBceans and their best, friends, featuring games, prizes, costume contest/parade (for dogs and their humans)and food.  Dog lovers from anywhere are welcome.
The San Diego Animal Support Foundation & Grossmont Center are bringing together dozens of rescue groups and shelters featuring tons of adoptable dogs, cats, puppies, turtles, tortoises and birds for this MEGA Adoption Event inside the mall. Everything from Great Pyrenees to Chihuahuas, purebreds to All-American Mutts….bring the whole family to this FREE event, and find your new best friend! Head to the Grossmont Center this Saturday at 11:00 am.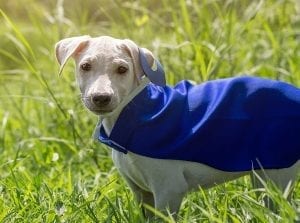 This year really is all about the dogs with a special Oktoberfest celebrating your furry friends with craft beer tastings, a variety of vendors, and an ugly dog contest along with best owner and dog outfit. Dogs can roam free to meet their other furry friends and enjoy complimentary biscuits and water as well as Doggy Beer so your pup can have just as a good time as you. Tickets are just $20; the event is from 12:00 – 5:00 pm.
Over 2,500 cyclists are setting a goal to raise $3 million toward MS awareness by rising over 150 miles from Irvine to San Diego in one day. Designed to provide a scenic and challenging ride for both the experienced cyclist and the energetic novice, the event will take place this Saturday and Sunday, and will offer riders a 25-mile one-day option or 100-, 125-, or 150-mile two-day options. Be a part of the Bike MS: Bay to Bay ride and get ready for the ride of your life. Whether you're new to Bike MS or ride every year, together we will raise money, have fun, and make a difference in the lives of people living with MS.
The Duck Foot Brewing Company is standing out beyond the rest with their Oktoberfest that is a NOT-ober fest from 12-6 pm. This completely gluten-free event celebrates the traditional Oktoberfest with some twists and turns. Enjoy the German food true, and the new Biere de Garde that they've been brewing just for this event. Among all of the drinking activities, there will be a special raffle to help people with celiac disease research at the UCSD Health research. Come drink for a good cause and celebrate perhaps your 10th October fest so far, they really never get old.
Dog Haus Opening in San Diego: FREE FOOD
The gourmet hot dogs from Dog Haus take this delicious treat and bring a twist by adding toppings that include avocado, arugula, cheddar cheese sauce, fried eggs, and french fries. You've never eaten a hot dog like this before and now you can chow down all day Saturday for free to kick off theie opening. That's right, free. The free Haus Hot Dog Day is all day Saturday, but the weekend fun starts Thursday and goes on all weekend long. The mouthwatering hot dogs will have you hooked as you dig in at the new restaurant,  located at 227 E. Broadway, Vista CA 92084.
Sunday, October 22
Everyone loves a fall festival to kick off the season and get into the spirit of picking out pumpkins and eating delicious food. The annual Festival will have an assortment of local baked goods, jams and jellies, clothing, and art, along with much more. Bring your tastebuds along for a delicious BBQ lunch and you can enjoy the pumpkin patch and hayrides with your family and get into the spirit of fall. The event starts at 10 am, so get ready to spend a perfect fall day out celebrating the changing season.
The 2018 Temecula Half Marathon & 5K Run/Walk has something for everyone; runners, walkers, families, and wine lovers alike will enjoy a day in gorgeous SoCal wine country. Whether you take a leisurely 3-mile walk or a challenging 13.1-mile run we promise you will take in amazing views in the Temecula hills and have all the fun you can handle. Those over 21 get to enjoy our signature post-race tasting garden with wine, beer, Boochcraft, and other fun libations. Not 21 or don't drink? There will be plenty of fun to be had with our awesome DJ, kids area, tons of samples, demos, giveaways and more. The fun begins at 6:30 am, register here.
Singer, KT Tunstall She broke into the public eye with a 2004 live solo performance of her song "Black Horse and the Cherry Tree". Watch her perform live at the Belly Up Tavern in Solana Beach this Sunday. Tickets start at just $25; doors open at 7:00 pm.
All Weekend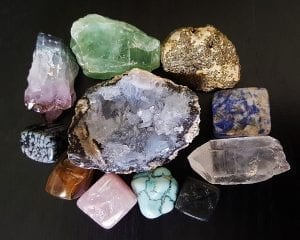 Over 70 vendors from around the world are coming tot he Del Mar Fairgrounds this entire weekend who specialize in precious gemstones and other collectible stones and gems. Explore the different lavish jewelry, crystals, gold, and silver as you enjoy hourly games and prizes. Entry is only $7 and then you have the entire day to walk around and purchase beautiful jewelry and even get your favorite gems and necklaces repaired while you shop. Nearly 50 shows are scheduled a year and this Faire is one of the largest gem and bead shows in this country. Discover new stones and gems to add to your collection and meet the dealers, manufacturers, and importers!
The Del Mar International Horse Show is returning this weekend where you can witness Olympic gold medalists, celebrities, and local riders who will compete for a $300,000 prize. Tickets start at $30 with the first event starting Friday at 2 pm. Grab your tickets, dress to impress, and enjoy a lavish day out in Del Mar while supporting local San Diego Riders Jennnifer Gates, Karl cook, Mandy Porter, and Eduardo Menezes with Enrique Gonzalez.
Art Rhythm & Wine Festival
The Fourth Annual Art Rhythm & Wine Festival at The Forum Carlsbad is a juried show that will feature more than 50 artists and craftsmen offering original artwork from throughout the Western United States . Complementing the art show, the event will also feature a wine garden with a variety of quality wines for sale and food will also be available for purchase. Non-stop live bands will perform throughout the festival. Innovative contemporary, traditional and modern works of art will be on display for the individual or corporate collector. Dozens of talented artists will present their unique work in acrylic, collage, etchings, mixed media, oils, pencil, watercolors, digital and traditional photography. This event is free and takes place Saturday & Sunday from 11:00 am – 6:00 pm.
The Antique Gas and Steam Engine Museum is celebrating fall and the 100th anniversary of the Chevy truck with exhibits, activities, fun and games at our Vista Museum grounds. Come ride the train, take a wagon ride, meet blacksmiths and watch the N scale model railroad traverse the mountains and valleys of California Saturday & Sunday from 9:00am – 4:00 pm.