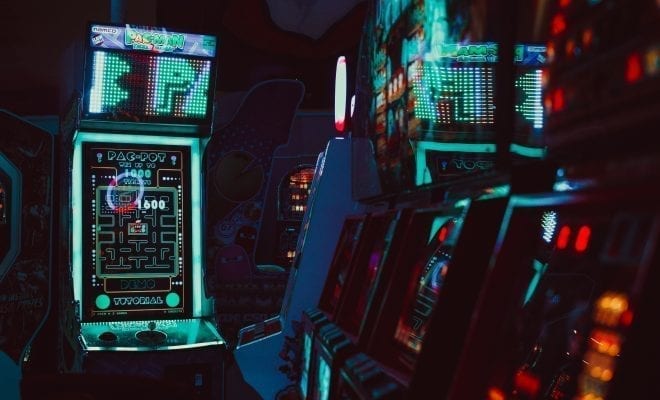 Entertainment & Events
Game On! Coolest Arcades in San Diego
By
|
As a kid, there was always something so special about going to the arcade and playing games with my friends. Now, whether it be the nostalgia or just the fun nature of it, arcades are a place where you can simply have a great time, even as an adult. If you find yourself looking for something unique to do for a night out, check out these awesome arcades all around San Diego.
This place has it all. The arcade is packed with all the games you could ever want. Want some good old fashioned arcade play? They got it. Challenge your friends to a game of Pac-Man or Donkey Kong. Fancy a more modern experience? Lazerblast has all the newest additions with next-level graphics and thrills. Plus, you can check out everything else Belmont Park has to offer!
Reminiscent of a time when arcade games cost nothing but a nickel, this arcade is the only entertainment center in San Diego with 15 games that cost just five cents. In addition, there are over 100 other arcade options that operate with a game card and tickets. From driving to pinball, Nickel City is a ton of fun, and won't break the bank.
Featuring over 64 games, Gamer's Garage is always updating their selections to offer the latest and greatest in arcade entertainment. But don't worry, they still have the essential Air Hockey, Pinball, and Skee Ball, because what arcade would be complete without them? Gamer's Garage runs on a high tech card system, so no need to bring extra quarters. Plus, it is San Diego's 1st green e-Arcade, with no tickets and no mess – all tickets are kept on your gamers card.
With a self-pour beer setup and tons of retro games available to play, Coin Haus is next-level when it comes to arcades. When we say retro, we mean it. Coin Haus has everything from old school action games like Mortal Kombat and Area 51, and classics like Centipede and Bubble Arcade. If you're hitting Happy Hour, you'll be treated to free games!
Coin-Op – Gaslamp District & North Park
Expertly crafted cocktails, local craft beers, and top-notch food. Oh, and don't forget a wide selection of retro arcade games. Coin-Op seamlessly blends the arcade and bar experience, making for a night of endless entertainment. Every Sunday, they offer free play for all arcade games all day long. This could be the chance to beat your long-standing Space Invaders score…
One of the newest additions to Downtown San Diego, Punch Bowl Social is a premiere destination providing all the entertainment you could ever want for an awesome night out. Grab a beer, place some bets against who will win Skee Ball, then head over to embarrass yourself with some karaoke. Sounds like a 10/10 night to me.
This place has got it all – go-carts, miniature golf, bumper boats, an awesome arcade and more. Inside their huge, state-of-the-art game room you'll find incredible games to tickle your imagination. Lead your own starship battle group into a deep-space shootout of cataclysmic proportions. Dance, Dance, Dance 'til you drop.