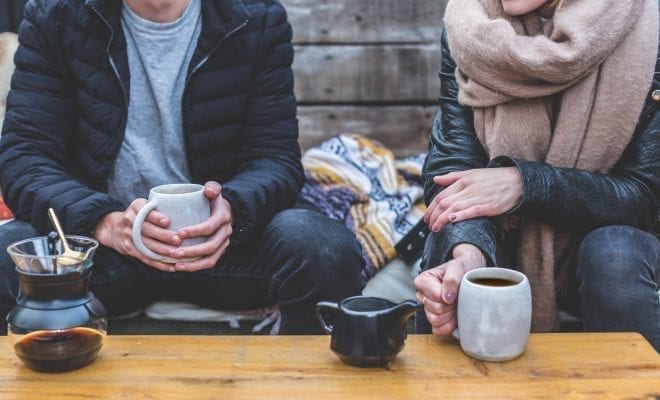 Entertainment & Events
This Weekend in San Diego: 11/10-11/12
By
|
It's finally the weekend again, and you can't waste one minute of your free time. Explore San Diego with a new perspective as you enter the Tamale Festival in Escondido, or attend the local wine and painting class that you've always wanted to try. Fill this weekend with new experiences, and create new memories with your friends.
Veteran's Day is on November 11th, and because of this special day, Wild Wonders in Bonsall is offering special prices for unique private tours of the wild animal sanctuary. A worker will guide you around to show you the different animals from all over the nation, including animals hailing from Africa, Asia, and the rain forest. From wallabies, bear cats, and alligators, you can come see your favorite animals and discover new ones as well. Normally tours are $130, but with the special discount you can enjoy all of this for $99, as a family tour.
Another way to embrace Veteran's day enjoying a marvelous film at the Fleet Science Center. The Aircraft Carrier: Guardian of the Seas, shows people the Navy submarines and will allow the guests to experience the carrier on the big screen. This is a great family outing that your children will love, and tickets start at $17 for this experience. Get a behind the sense experience of a Navy submarine while enjoying a night out with your family.
If you are trying to make your home a little more "trendy", try creating wall hangers, plant hangers, and dream catchers with Macrame classes. Mint Studio in Carmel Valley will host Fall Macrame and Mimosas starting at 10am on Saturday, November 11.
Make your way down this Friday at 6pm to the Fabrison's Creperie and Boutique in Little Italy for a fun and festive art class. At this Wine & Canvas Painting Class: Sunset Swing, you can feel free to bring your favorite wine, and get ready to create a beautiful sunset masterpiece. Easels, brushes, aprons, and the instructions will be provided during the class, so you can fully enjoy yourself and focus on getting creative and having fun. Tickets cost $35 and you must be 21 attend, so ditch the usual Friday club scene and relax with wine and a paint brush.
Located at the Southern California Comics in Clairemont Mesa, the Local Comic Book Artists: Signing Saturday event will be occurring. There will be comic book artists along with writers and other creative minds at this festive event. Starting at 10am, you can come in and enjoy people a part of the writing world, and enjoy the creative atmosphere. Along with raffles and other fun activities, this event is sure to be something you won't want to miss.
You can also enjoy your Saturday at the Escondido Tamale Festival and enjoy delicious tamales. Let a burst of lobster, BBQ, or even banana inspired flavor tingle your taste buds as you go around trying all of the different types of foods. Along with the tamale contests, there will be delicious beers and wines available. Enjoy the festival while exploring the cultural daces and handmade decorations from other vendors. This event is put on by the Escondido Downtown Business Association and the event starts at 11am.
Explore new places in San Diego this weekend, and enjoy your free time!