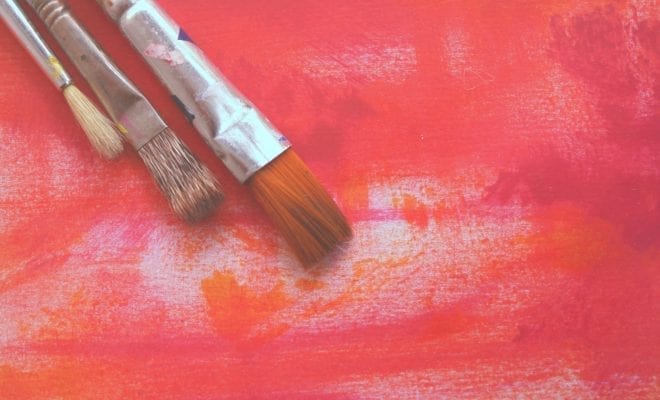 Entertainment & Events
Unique Art Classes in San Diego
By
|
Staying in touch with our passions and hobbies is extremely important in keeping up with a balanced lifestyle. Whether you passion is writing, photography, or yoga, find what makes you happy and make sure to it in your life style. If painting Is your passion, San Diego has many classes in store for you, with a unique twist.
The art classes at Paint N Vineyard allow you to paint beautiful creations, while sipping on your favorite glass of wine. You can relax with your best friends, and enjoy a painting session for all of you to enjoy. These classes are perfect, even if you feel as if you don't hold the artistic gene. You are allowed to bring your own wine, beer, and even little appetizers if you are feeling bold. Even though a majority of the events are 21 and up, there are classes here for everyone, including children and families. There is no need to bring anything but yourself, and some wine if you feel like being inspired as you paint. A majority of the classes are 2 hours long, just enough time for you to down a bottle of wine and finish your beautiful painting. Grab your favorite bottle of wine and your best friends, and spice up your Friday night with a unique art class.
If you are having trouble planning your Friday night, stop in at the Cool Creations Pottery Studio and Café. This drop in studio is perfect for a girl's night or a big event that you've been planning. You can discover your new talent for pottery and ceramics, along with spending the day with your best friends. Along with creating beautiful art pieces, you can enjoy smoothies, acai bowls, and natural ice cream, along with coffee and tea beverages. These little unique details will add to your overall experience, and you'll want to come back more and more. There are classes for children, and Sip n' Paint Canvas Painting classes for the adults. Have local artists teach you their craft while sipping on wine for your fun girls weekend out, and put a twist on your night.

Enjoy classes at The San Diego WaterColor Society. The area is complete with workshop and class space, as well as a special gallery for everyone to enjoy. The San Diego WaterColor Society wants to spread the word about water-based media and art, to show how truly unique this craft is. This society is built on encouragement and creativity, along with the willingness to support others. Whether you are a member of this large and growing society or not, the facility is open to the public to enjoy and explore. The monthly demonstrations by local artists are open to everyone, and there is always a fun activity or event going on at this special institution. There is something here for everyone, and everyone can discover their inner artist.
Explore your inner creativity and find an art class that you and your friends can take together.