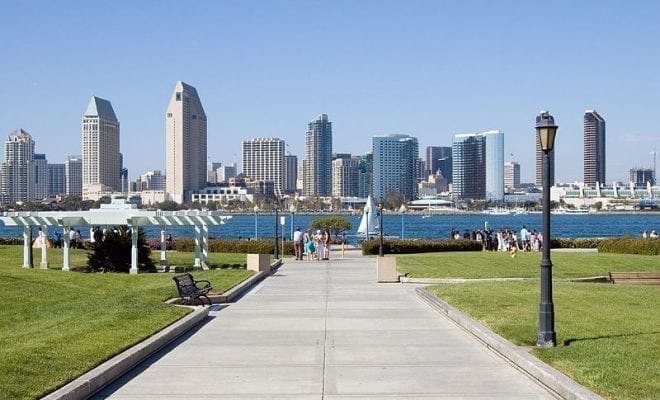 Entertainment & Events
This Weekend In San Diego: December 15th-17th
By
|
With the weekend approaching quickly, don't wait to make your plans too late! The beautiful city of San Diego has plenty of exciting events to make the most of your weekend, so take advantage of them.
Friday, December 15th
As seen on PBS, this perfect family friendly play features a wide range of Irish dancing, singing, and holiday spirit. With an award-winning cast of Irish dancers, led by the ever so talented and world champion Scott Doherty, this event will be something to remember.
Described by previous attendees as "Etsy coming to life", this handmade market features a wide range of vendors showcasing and selling their creations. You can find anything from homemade decor and accessories, to vintage items and furniture. A lounge will be available for patrons to relax in with TV's and live music. Tickets are $3 at the door, while children and military receive free entry.
This holiday 5K run is the 26th annual event, and all proceeds goes to supporting Fresh Start Surgical Gifts and the Semper Fi Fund. Participants are encouraged to dress in holiday clothing, and a prize will be awarded for the best costume. Afterwards, there will be a party hosted by Poseidon Restaurant with snacks and a cash bar. A live auction will also take place with over $5000 in prizes!
Saturday, December 16th
From 4:00-7:00PM, Hilton San Diego will offer a ice rink for friends and families to enjoy. Tickets are $20 for adults, and $15 for children, and gives you 90 minutes of fun in the rink.
San Diego is known for being one of the best locations to see grey whales and dolphins, due to them migrating to the lagoons near San Diego to feed. This adventures takes you on a Hornblower Cruise for a 3.5 hour search to see such amazing sea life. The experience is accented by an experienced naturalist that will give you insight on these amazing creatures. Plus, if you get hungry or thirsty, there will a hot meal served and a full bar. Tickets are $42 a person.
Loved by many throughout California, this holiday concert put on by the San Diego Symphony features all the holiday music you would ever want. With Christmas carols, sing-alongs, plus a visit from Santa, this concert is perfect to bring your family to.
Sunday, December 17th 
If you missed it last week, now is your chance to witness this spectacle. In its astonishing 48th anniversary, come out to watch the amazing parade of lights sail around the San Diego Bay. With multiple viewing spots, it will be a memorable holiday experience for all ages.
Taking place at Estancia La Jolla Hotel & Spa, this event consists of a delicious buffet and a fireside reading with Santa. Bring your children to listen, then afterwards, help Santa decorate teddy bears and holiday cards which will later be delivered to local homeless through the Alpha Project.
This event hosted by Ballast Point will feature 18+ variations of their award-winning Victory at Sea craft beer. With food specials, and an intimate dining space in the heart of Little Italy, it's bound to be a good time.